The team at AVVAY, along with our friends at Reel-Scout, have handpicked a best-in-class list of production companies in Nashville, each distinguished by its commitment to excellence and creative prowess. From capturing the soulful beats of Music City to translating captivating narratives onto the screen, these production companies stand out for their exceptional work and dedication to making every project a masterpiece. Get ready to explore the pinnacle of creativity with our curated selection of Nashville's finest production companies (in no particular order)! 
We're always adding to this list of incredible talent. Want your production company to be considered? Apply here.


Gear Seven
Gear Seven is a forward-thinking production company based in Nashville, aimed at pushing the limits of creativity. With a wealth of expertise and a robust network of directors, Gear Seven leverages the most advanced technological resources to ensure your vision is brought to life with unparalleled results.

Agency MJ
Step into the world of Agency MJ, where collaboration takes center stage. Agency MJ embodies a philosophy of good work, good people, and good energy, with a mission to craft beautiful things together.

Bolo Brothers Creative
Enter the realm of Bolo Brothers Creative, where creativity meets an other-worldly approach. These brothers bring a unique and experienced perspective to video production, ensuring your project is a resounding success. With a commitment to speedy turnaround times and a knack for helping businesses land new clientele, Bolo Brothers Creative stands as a singular force ready to execute your vision, whether it's a full-blown commercial, social media music videos, or even a downright full-length feature.

Porchlight
Porchlight is a distinguished Nashville-based production company with a long-standing history in the Southeast. With a team of talented directors and a passion for creativity, Porchlight specializes in crafting visual content that tells compelling stories all while staying on top of the dynamic landscape of advertising. Porchlight is committed to seamlessly and cost-effectively taking projects from concept to completion with the expertise needed to shine in the ever-changing market.

Tiny Terror Productions
Meet Tiny Terror Productions, an award-winning, full-service production company headquartered in the heart of Nashville, TN, but with a global reach. With a visionary collective of talented directors and producers spanning cities like Nashville, LA, NY, London, Atlanta, Austin, Paris, and beyond, Tiny Terror Productions is set to breathe life into any creative vision with unparalleled efficiency and enormous production value.

Reactor Media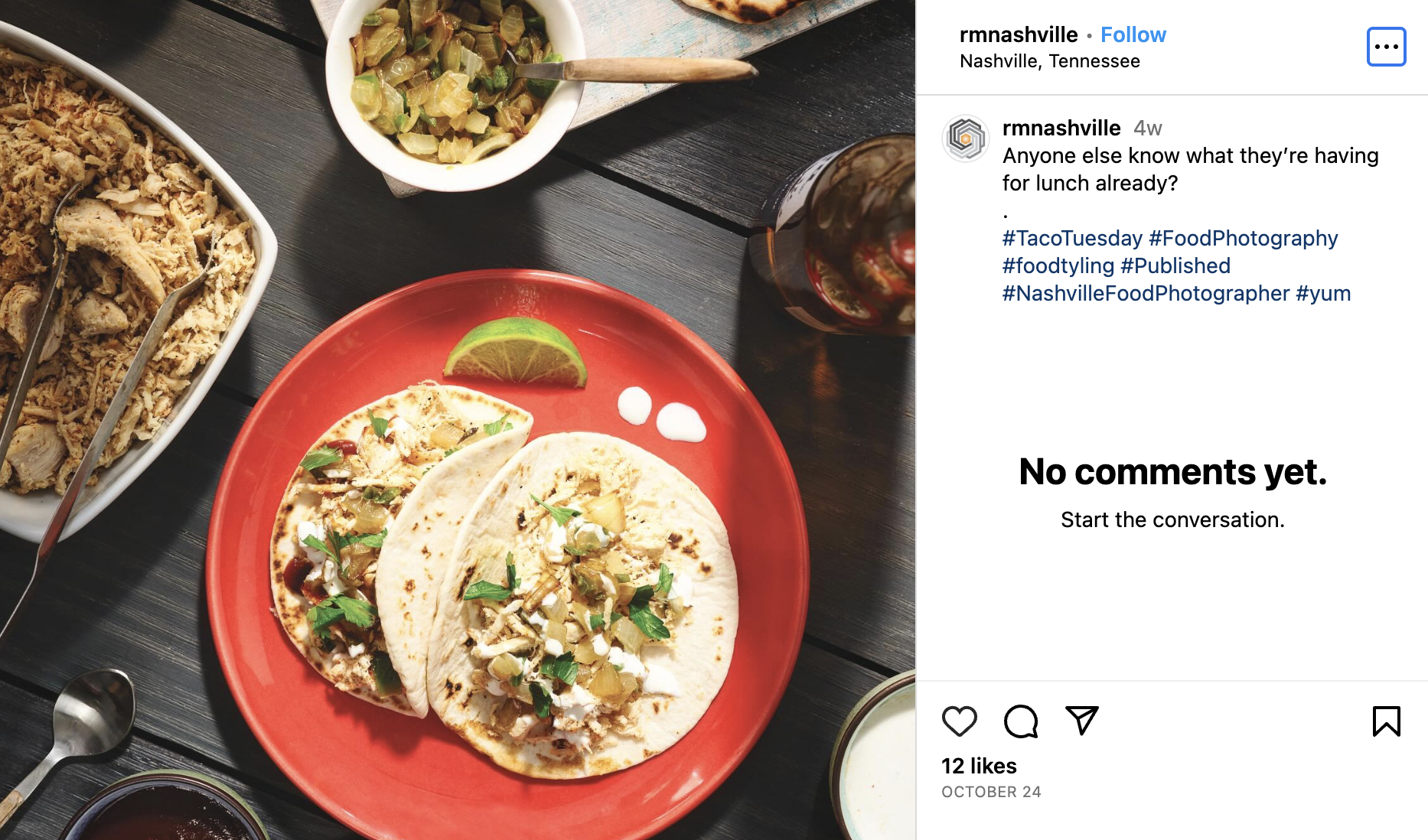 Step into the world of Reactor Media, where visual storytelling is redefined through the seamless fusion of photography and video production. They aim to produce innovative content that captivates global audiences while remaining relevant on a local level. From strategic pre-production to award-winning product and food photography, top-tier video production, and elite post-production, Reactor Media's suite of services ensures

Taillight
Taillight's philosophy is rooted in starting with great ideas, collaborating with the right people, and consistently delivering beautiful results on time. Whether it's producing large, intricate events for live television, developing engaging content for brands, or crafting award-winning music videos, Taillight has earned their clients' trust, having produced hundreds of accolade-worthy music videos and generated content with countless impressions.

Farmuse
Farmuse is a production company based in Nashville, Tennessee, with a global collaborative reach — Obsessed with the art of creating photography, videos, films, motion, audio, and branded content. Always learning, growing, and forward-thinking, Farmuse embraces the creative process, ensuring a collaborative and impactful journey with clients worldwide.

Gemini Production Group
Gemini Production Group is a powerhouse of award-winning video professionals whose collective expertise brings a unique blend of professionalism, experience, and creative vision to every project. Utilizing the latest in digital video production, their creative team crafts dynamic visual presentations that yield impressive results, making projects once deemed expensive and outsourced to national agencies both achievable and affordable.

Unlikely Pictures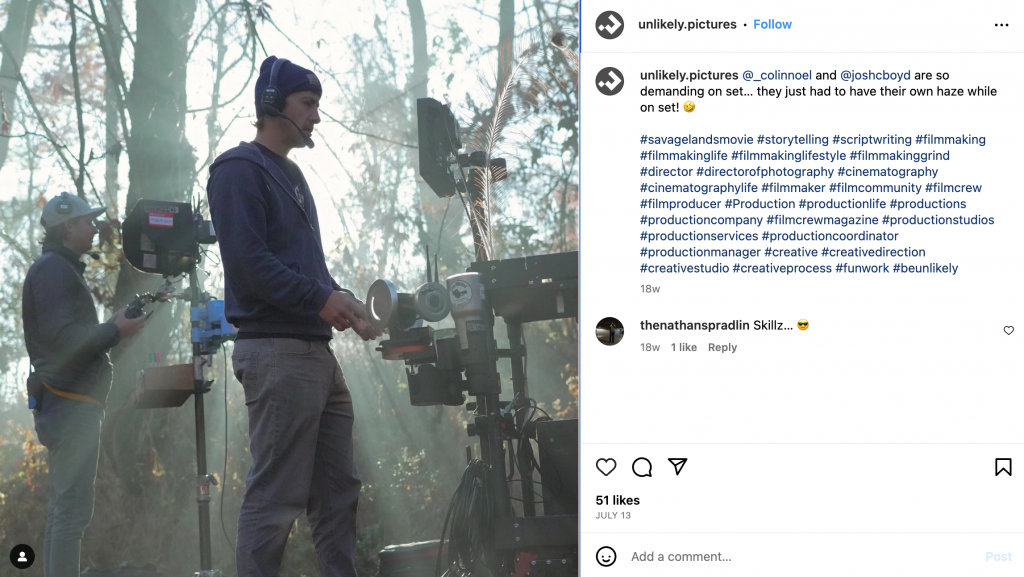 Unlikely Pictures takes a comprehensive approach to content production, excelling not only in end-to-end execution but also in the nuanced art of story development and curation. Collaborating seamlessly with writers, producers, creative directors, agencies, and beyond, the team at Unlikely Pictures is dedicated to crafting featured content that precisely targets its audience, leveraging the powerful element of visual storytelling to fulfill its purpose.

Elevator Visuals
Elevator Visuals, a Nashville-based video production company, is committed to always placing quality at the forefront. Specializing in telling larger-than-life stories, Elevator Visuals aims to take narratives to new heights, collaborating closely with clients to determine the most captivating and compelling visuals to communicate their stories to the world.

Sequitur Cinema
Sequitur Cinema, a production company with offices in Nashville and Los Angeles, boasts a team of seasoned professionals dedicated to crafting exceptional visual experiences. With a commitment to cinematic excellence, they specialize in bringing creative visions to life, ensuring each project is a seamless blend of innovation, storytelling, and visual brilliance.

Evolve Studios
Evolve Studios, a dynamic player in the world of production, prides itself on delivering captivating visual content with innovation and expertise. Evolve Studios ensures every project is a testament to their commitment to creativity and quality, making them a trusted partner for their clients seeking top-tier visual storytelling.

Dace & Mohr
Dace & Mohr makes their mark in the production world with a unique and flexible approach. Their model allows them to scale up video production staff and creatives on a project-by-project basis, ensuring a custom-fit strategy that meets the diverse needs of their clients—from print to digital to broadcast—anytime, anywhere in the world.
---
Explore AVVAY and book the best photoshoot locations in Nashville.