Cabin on the Cumberland, Nashville, TN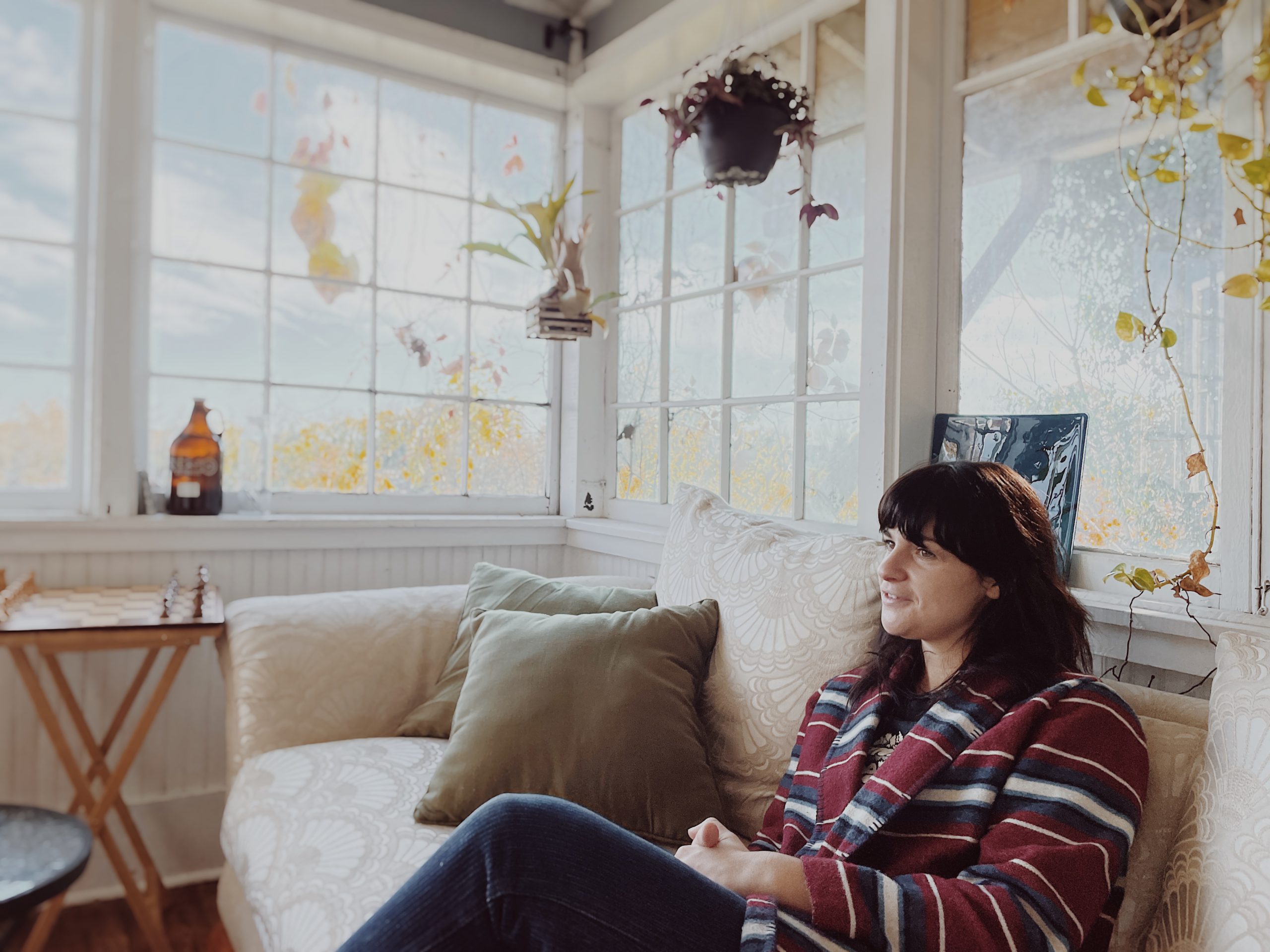 I'd like to introduce you to the Cabin on the Cumberland. Imagine having a river for a front yard and watching the sun sparkle off the water from your dining table. Time moves slow.
Rachel Baiman's cozy cabin and filming location in Madison, TN sits right on the shore of the Cumberland River. Her sunroom's windows open toward the water, letting in volumes of fresh air and natural light. Baiman—a seasoned fiddler, banjo player, and songwriter—considers the sunroom the best spot in the house.
When Baiman purchased the cabin in 2017, she had a clear vision for what she wanted it to become. Over the past few years, she has renovated and decorated as her time and resources allowed. From applying wood paneling in the living room to picking up an abandoned, pristine white couch from the side of the road, Baiman's careful dedication to her vision is steadfast.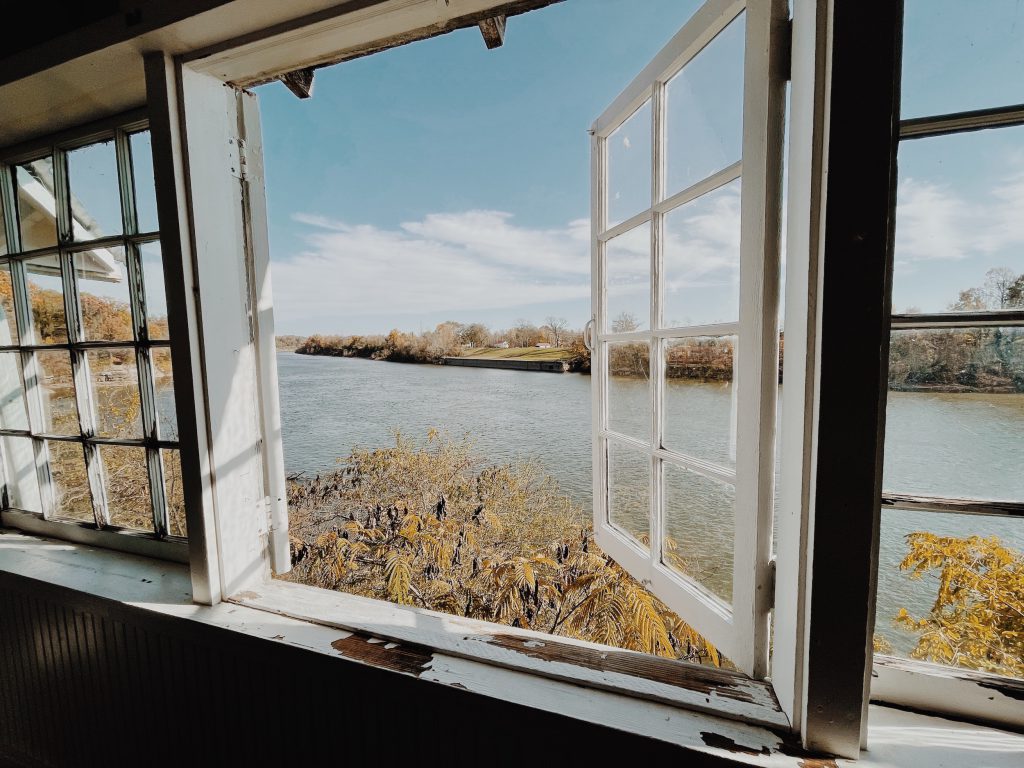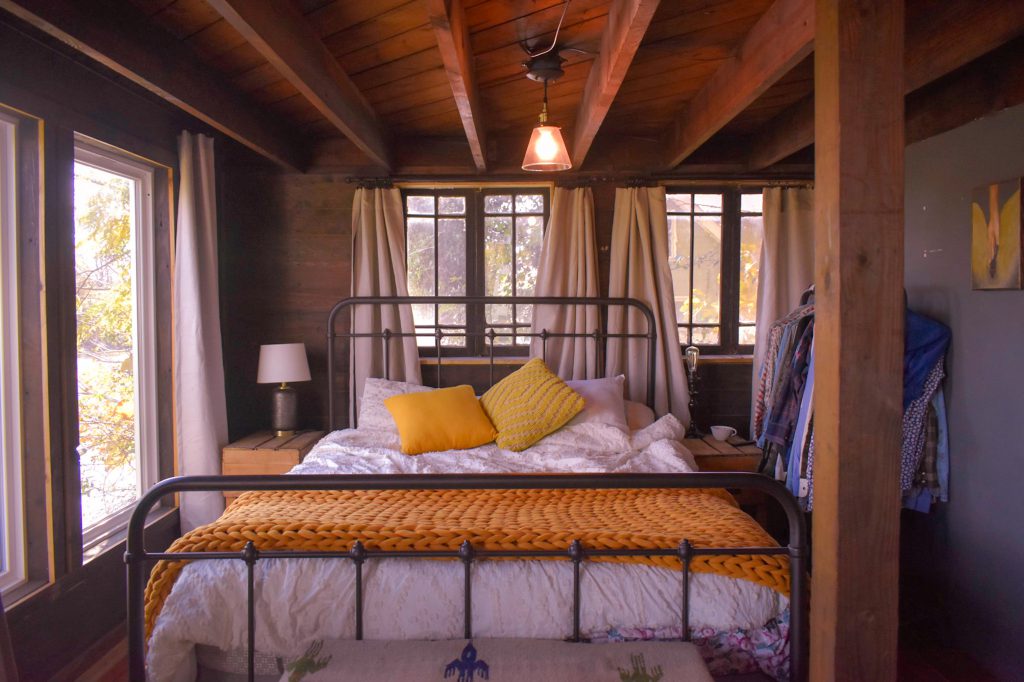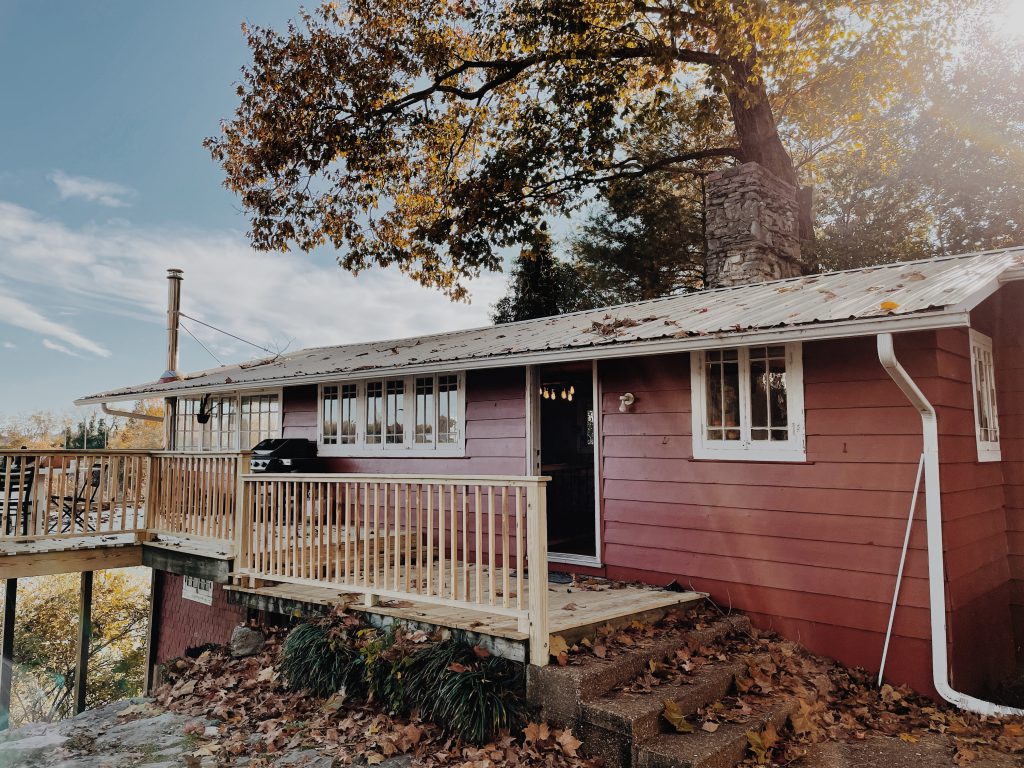 "I love to furnish with secondhand pieces, so the aesthetic is very found and collected." —Rachel Baiman
Baiman handpicks every item in her home with care. An avid Facebook Marketplace hunter, she takes her time to find the right fits for the space. "I love to furnish with secondhand pieces, so the aesthetic is very found and collected," she says. An autoharp and an old Singer sewing machine sit above a vast record collection. A cascading plant falls onto a wooden chess set. A bouquet of dried flowers sits on the windowsill next to a hand-carved music stand. Everywhere you look—time and care.
"I hope people feel inspired by the beauty and calm of the river, and can feel the cool history of the home," says Baiman. John Hartford, a renowned bluegrass composer, used to live in the neighborhood too. Baiman commemorates him with her multi-instrumentalism and a framed piece in her kitchen.
And don't forget about the downright historical view. The Cumberland River can be wild and unruly, but most days, it's an inspiring backdrop for beautifully, carefully crafted art.
Listen to Rachel Baiman's music
Rent an vintage trailer on this property
Written by Ansley Rushing