Eastside Bowl is a retro bowling alley, music venue, arcade, diner, and bar—all combined into one exciting space! It used to be a K-Mart. Now it's the coolest family-friendly spot in Nashville. And it is available exclusively for rent on AVVAY. How about a quick tour?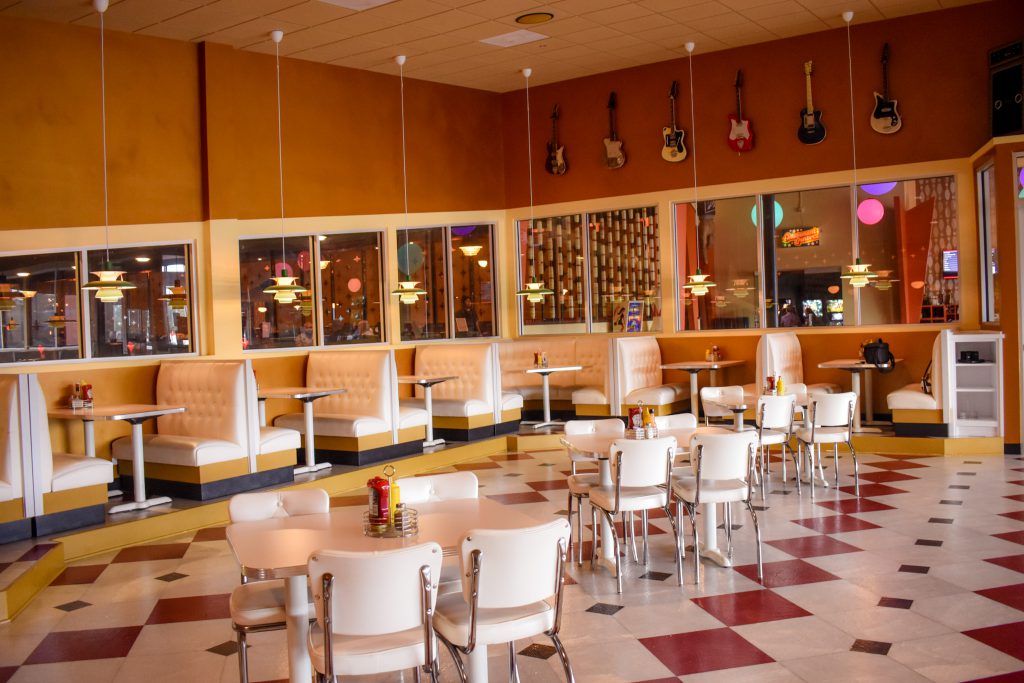 Chark's Laneside Diner
Named after owner Chark Kinsolving, the diner is located right at the front of the building when you walk in. It's music-themed, and it features many guitars and amps from Kinsolving's personal collection. Fun fact—the color scheme is modeled after the 1958 Gibson Les Paul Goldtop guitar! The gold walls are painted in the exact Gibson shade. Pearlescent tile accents match the guitar's mother-of-pearl inlays.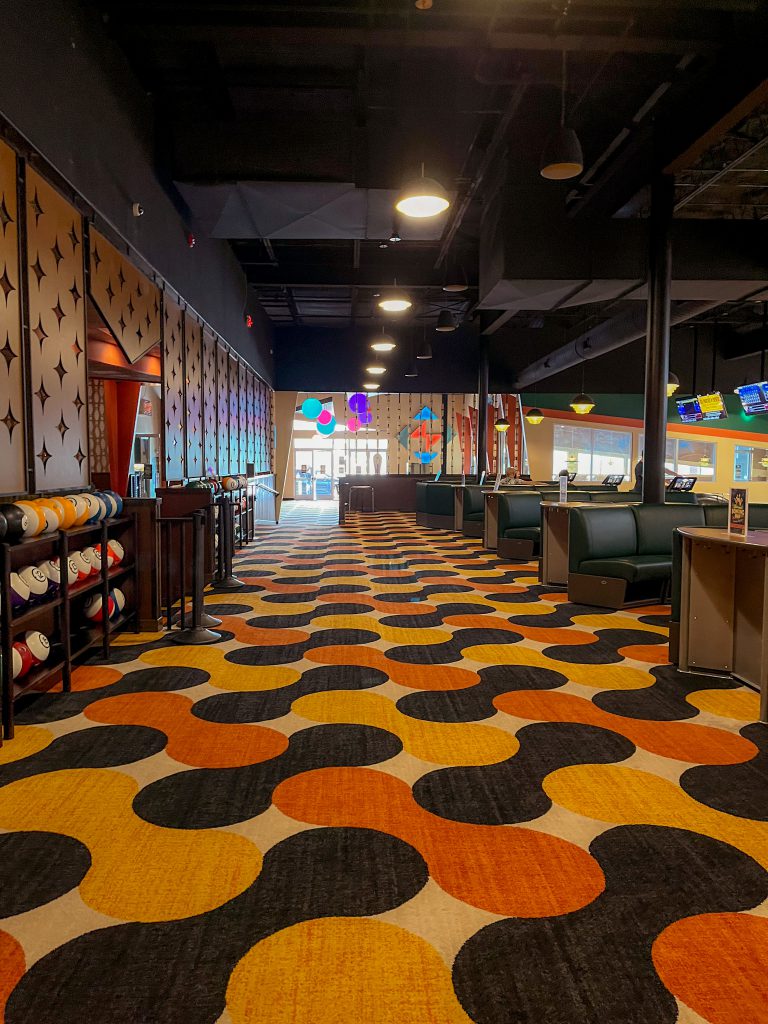 Bowling Alley
Renovations on the vast Eastside Bowl space took place largely during the pandemic. When grand opening timelines fell by the wayside, the staff and contractors used their extra time to craft custom features all over the facility. The 1970s-inspired carpet is one-of-a-kind. Restored vintage furniture appears all over. The team even created custom tables that feature psychedelic illustrations of classic rock bands. Every corner has something interesting to offer.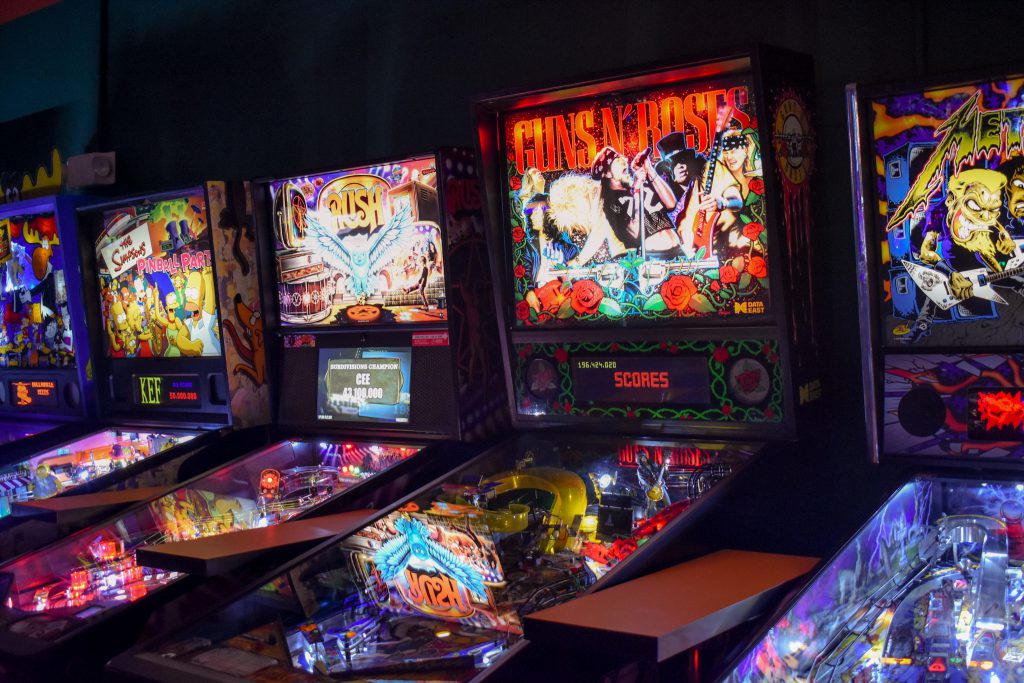 Arcade
Who doesn't love the flashing lights of a retro pinball arcade? There's a whole row of exciting games, including many with musical references.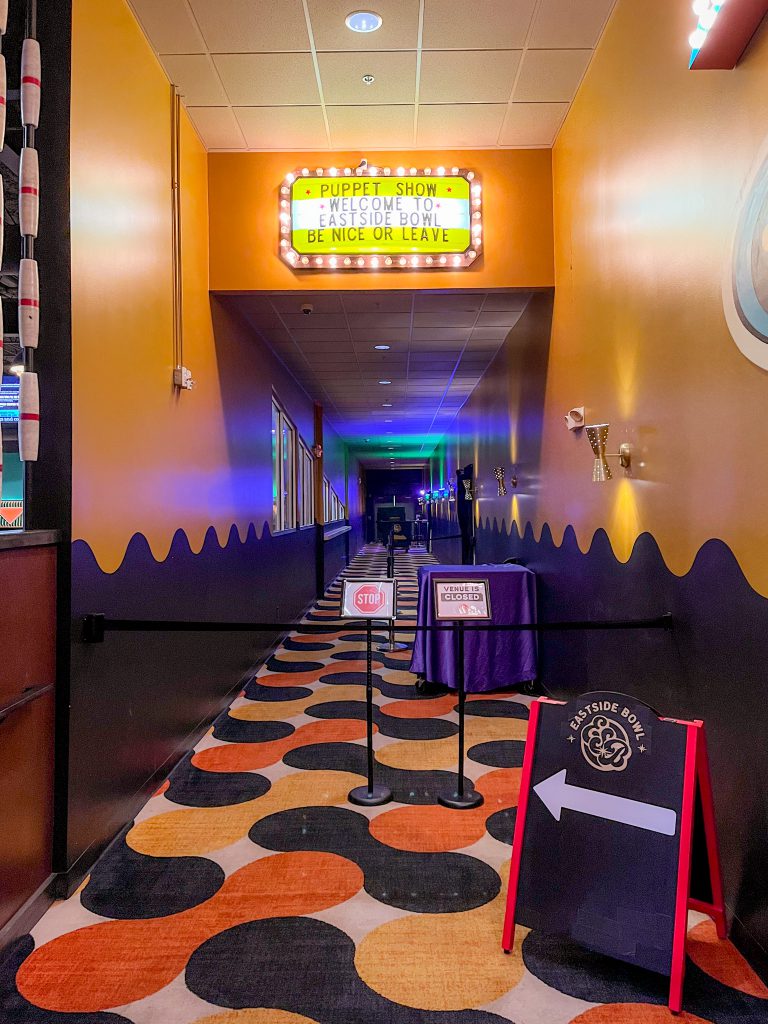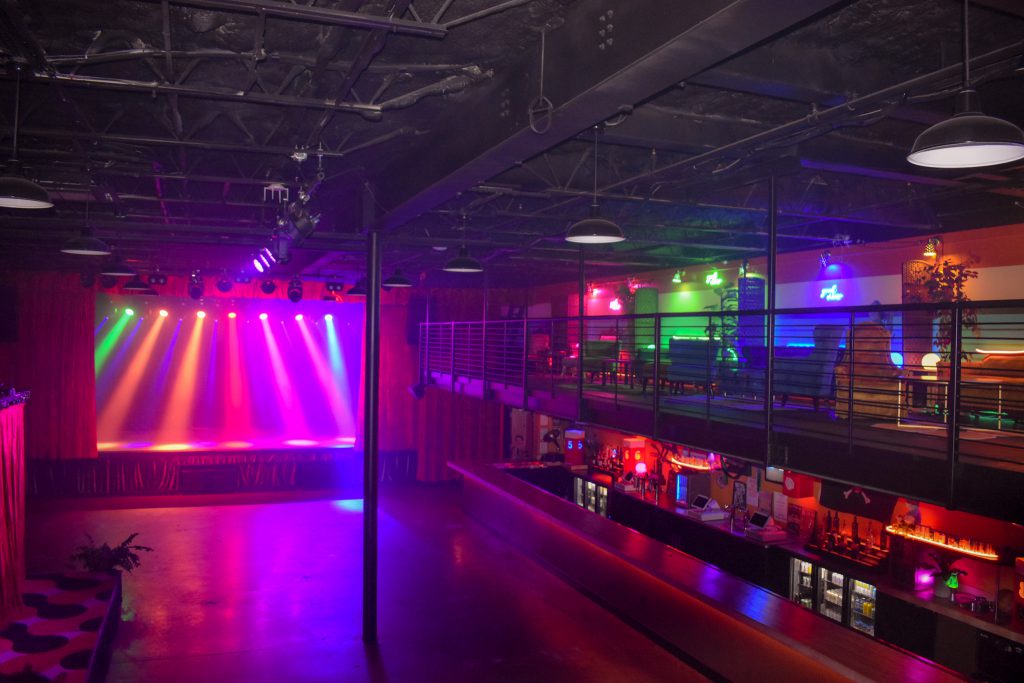 Venue
The Eastside Bowl music venue is perhaps the most unexpectedly exciting portion of the space. Creating this room was no small feat—it holds 750 people! There are two stages, two VIP lounge areas, a balcony, and a huge bar area that displays remnants from the K-Mart days. Continuing the themes from the rest of the building, the music venue has bright neon lights and colorful vintage furniture. Check out the huge upcoming show list!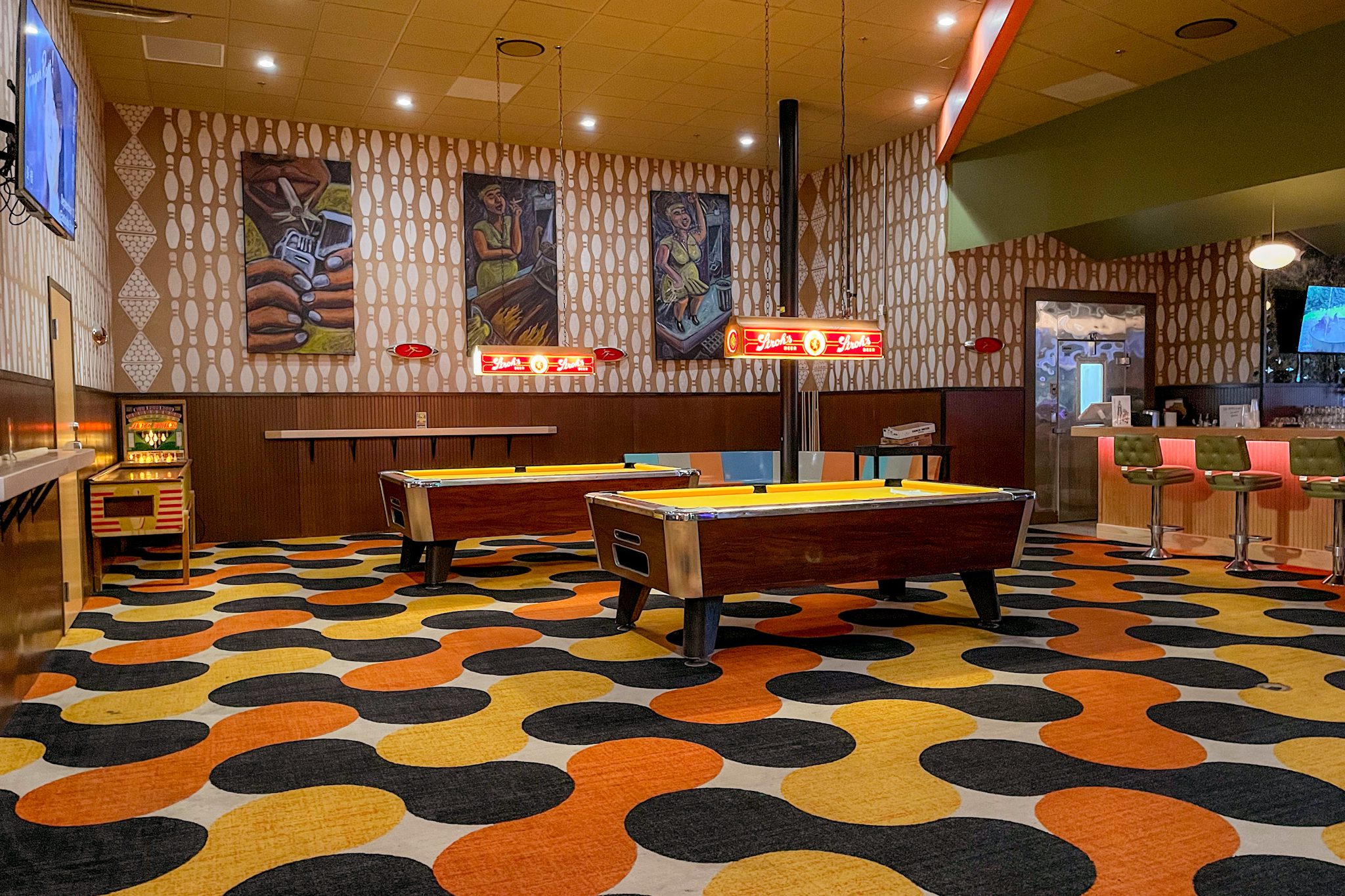 Lounge
The lounge area is a mid-century modern dream. Lyon Porter, who designed Nashville favorites Urban Cowboy and The Dive Motel and Swim Club, consulted on this space. The beer list is great, and the vibe is even greater.
Get access to Eastside Bowl for your next film project! Contact AVVAY, and we'll arrange everything for you. You don't want to miss this fun, electric location.