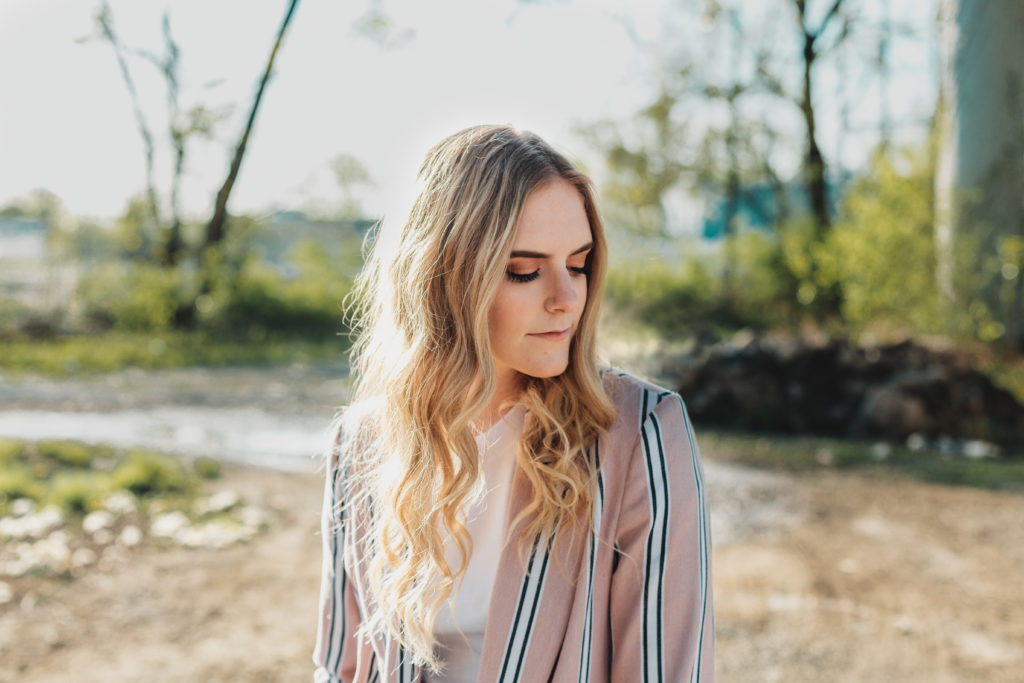 Megan Davies is a Musician and YouTube Creator living in Nashville, TN. Her channel has over 1.2 million subscribers. She most recently released her newest single Doesn't Matter.
When I started building my YouTube channel 5 years ago, one of the first decisions I made was to film each video in a different location. Having grown up in Pennsylvania, I was enamored by the city of Nashville and all of its little corners. However, more than a few times we ran into trouble with getting proper permissions to film. During the warehouse filming of my "Bad Blood (Acoustic Cover)" my small crew and I actually got threatened with arrest and chased out by the building manager. Fortunately, we had gotten enough coverage for me to pull together the content, but I still have trouble watching that video to this day due to the stressful situation.
But this location chasing was worth the anxiety and logistical headache. Because with every space, we were able to convey a different look, vibe, and emotion and it influenced what we were creating. One thing I do from time to time is pull up the "All Videos" tab on my channel and look through all the different thumbnails and take note of the different color environments. From the Reds of the "Love Yourself/Out of The Woods/Roses (Acoustic Mashup)" to the Blues of the "Somebody To Love (Acoustic Cover)" and the Yellows of the "Chains/Drag Me Down (Acoustic Mashup)." Color and color grading is one of the ways I've been able to keep the channel feeling fresh, and it all starts at the location level.
Love Yourself/Out of The Woods/Roses (Acoustic Mashup)
With that said, I'd love to share my top 3 favorite AVVAY spaces that I've used for videos on my channel! Hope this helps encourage other creators to look around them and find spaces that enhance their own visual work.
This is my newest video for a song I wrote called Doesn't Matter. It was filmed by Alex Chaloff at the Layman Drug Company. Alex is an incredible videographer and actually helped to design this location, so he was familiar with its lighting and setup capabilities. I love how this space blends a sleek modern style with the old the building architecture. And the white color allowed for the subjects to really pop in the frame.
[maxbutton id="4″ ]
I've filmed at the Cleaves Cottage twice now and it always feels inviting. The decor is reminiscent of different types of vintage styles and depending on the room, there's many opportunities to shoot with different backdrops – from the 1950's style kitchen to the shiplap wood paneled piano room. It's been fun to find different ways to showcase its vibe.
Loved filming this video in a classic East Nashville Bungalow. The red velvet couch was my favorite and I was immediately drawn to it when I walked inside. I also loved the piano and other musical decor touches. It felt like a natural place to have a jam session.
AVVAY has become an essential part of my creative work, and I'm always happy to share my great experiences with it!
For more on Megan's story or to check out more of her videos,
go to her Website, YouTube Channel, or
Instagram
Explore more locations on AVVAY