Historic Edgefield is one of the oldest neighborhoods in Nashville. With homes built in the 1800s, the architecture and character of the area are unmatched. Over the years, preservationists have restored some of the traditional and Victorian houses, creating a beautiful sense of renewal, but retaining a reverence for the past.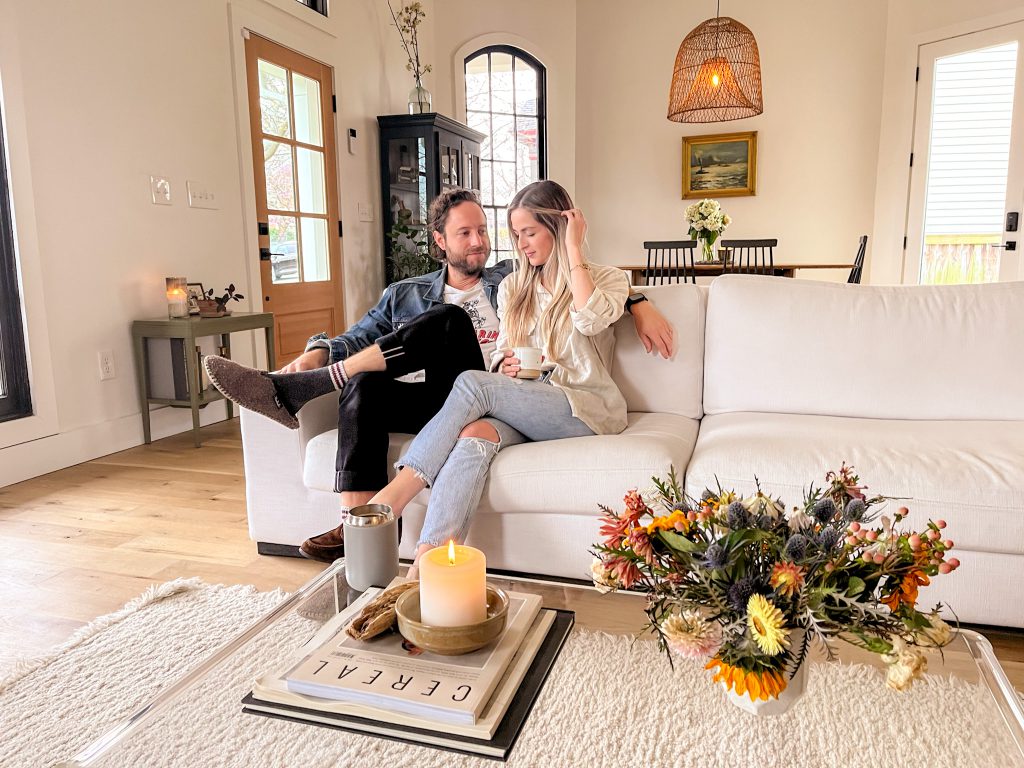 Dan and Brittney Bremnes purchased their Edgefield house in February of 2020. "It was falling apart," Dan shares. But the family endeavored to meld the modern and the historic worlds in their home, so they embarked on an extensive renovation journey.
"It was a 9-month process, a labor of love," says Dan. They kept the original arched windows, exposed brick fireplaces, and 12-foot ceilings, all of which are striking features of the home.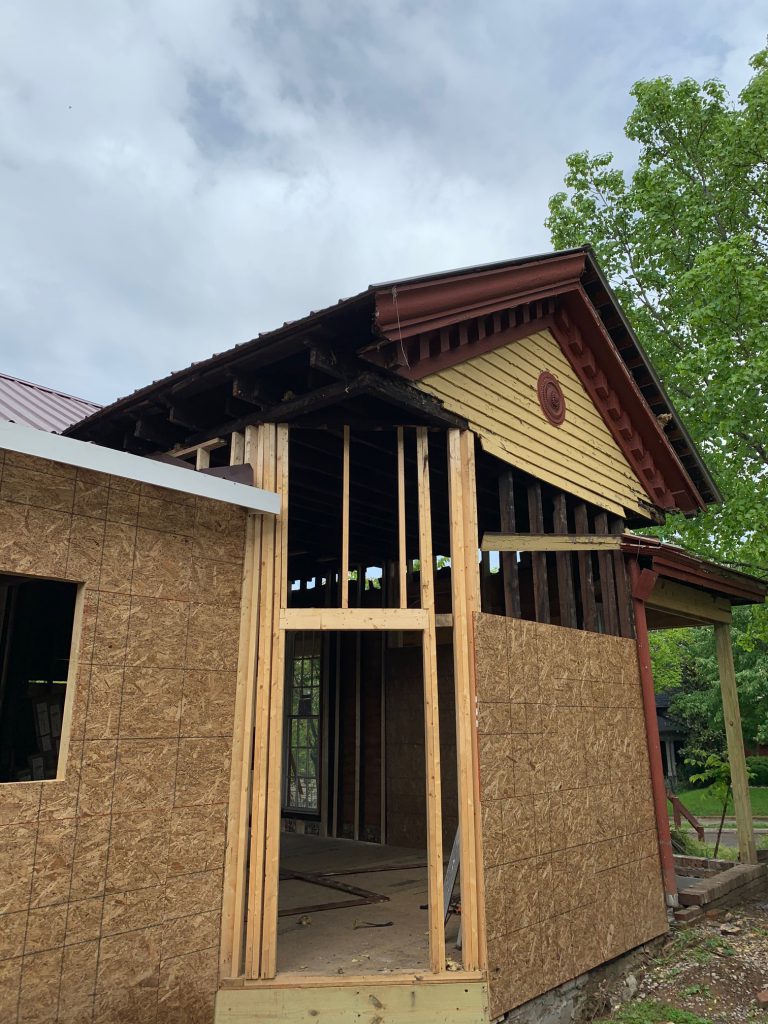 Renovation Photos by The Bremnes Family
Dan and Brittney are both artists and entrepreneurs, so neither is a stranger to creating and fulfilling an artistic vision. Dan is a Covenant award-winning singer/songwriter and Brittney is a talented photographer. "We believe environment is the most important ingredient when it comes to setting the tone for any workspace," Dan says. And they have created an environment that evokes calmness, removing distraction and allowing the artistic mind to flourish.
"We were able to preserve a lot of the original structure, charm, and character. It was painful but beautiful."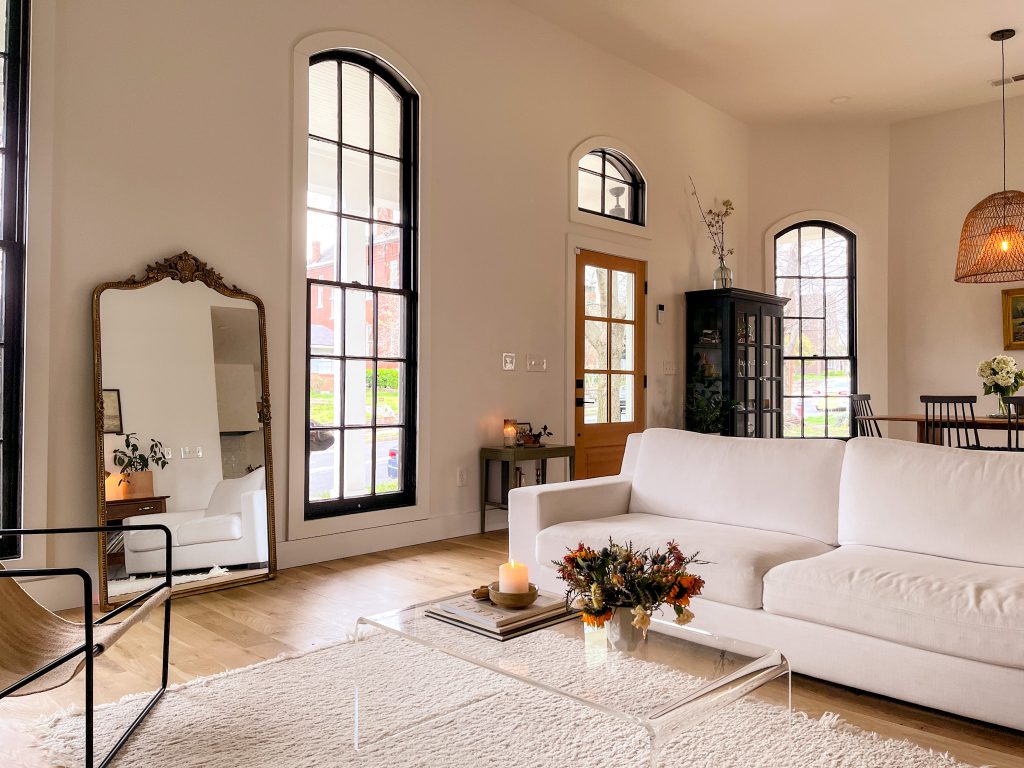 The Bremnes home is still fairly new on AVVAY, but they've already hosted many fresh photo and film shoots in the space. "The best thing about AVVAY is working with other professionals," Dan noted. "The platform attracts the most friendly and talented people. What else could we ask for?" And their minimalist, neutral-toned home full of natural light is the perfect backdrop for any type of art to shine.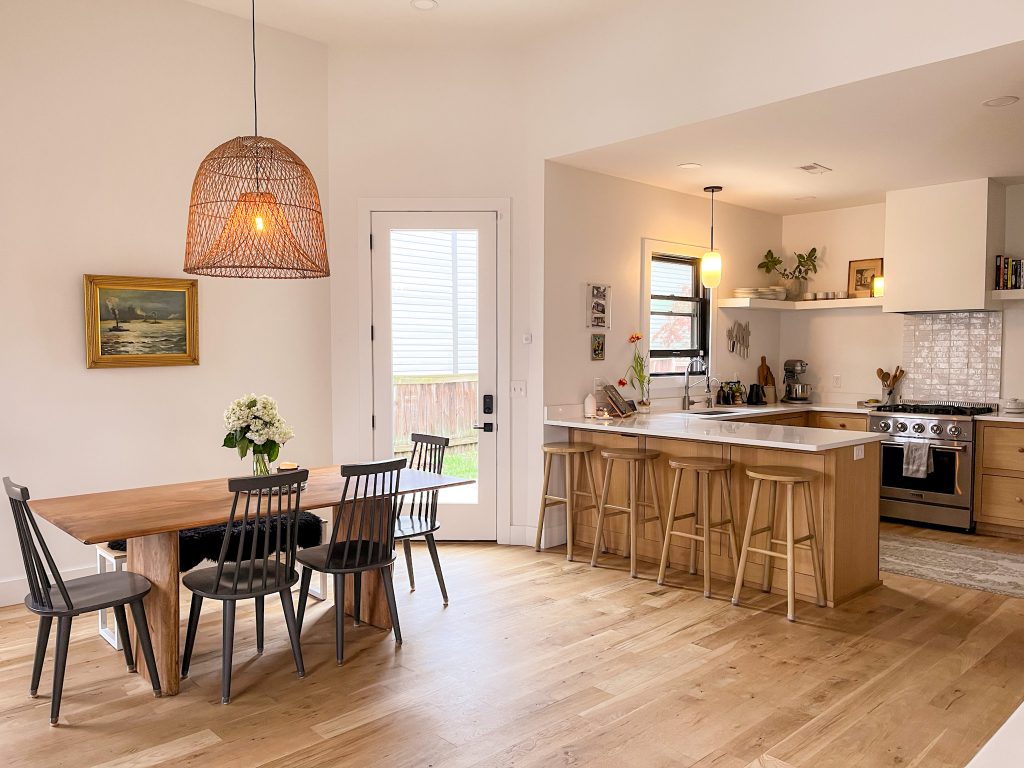 This space started as a dream and became a reality. "If you aren't dreaming, you aren't living," Dan shares as his life's motto. With their passion for design and real estate and their ability to conquer huge undertakings, we can't wait to see what the Bremnes family does next.
So put on a record, grab a cup of coffee, light a candle, and enjoy the serenity of the Bremnes's Historic Designer Home.