Mid Century River Ranch, Nashville, TN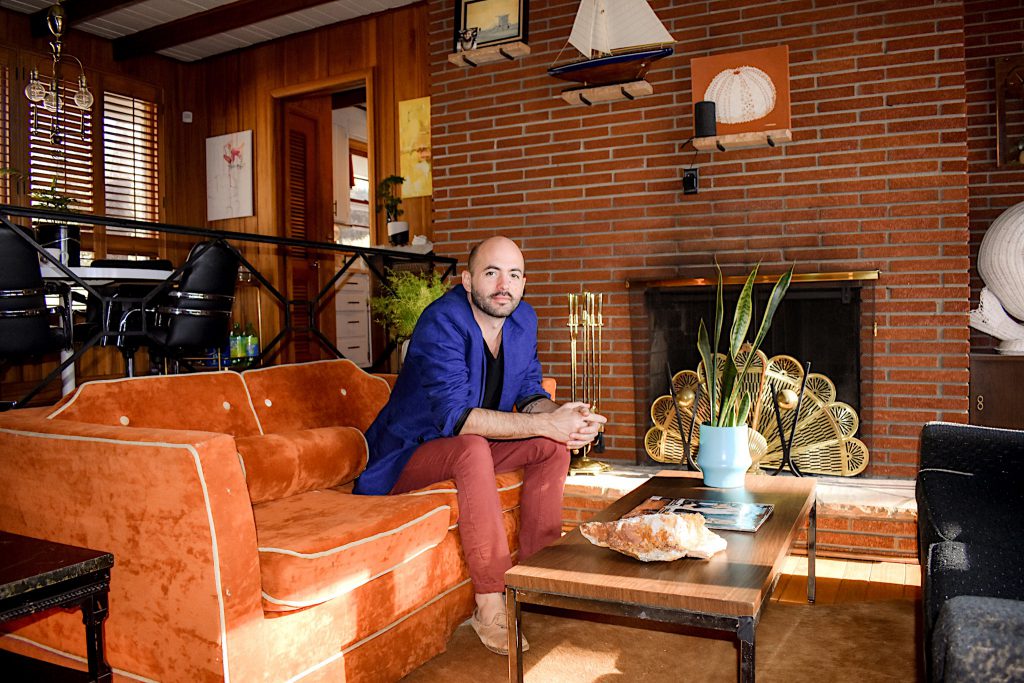 Artist Tommy Hans created a masterpiece out of his own home, known as Mid Century River Ranch, and landed it on the cover of Billboard Magazine.
The Mid Century River Ranch is a true work of art. To create it, Hans utilized every imaginable texture. Brick, velvet, brass, concrete, plaster, glass, wicker—you name it, and it is represented in the space. And though this 1950s home is an eclectic mixture of handmade and collected materials, it has a strikingly cohesive feel to it. 
"My house was built in 1956 and I'm the second owner. It's pretty unique for a house of that era because it has a lot of open space and is a great layout for entertaining."
With floor-to-ceiling windows in the living room, it features a stunning view of the Cumberland River. Contrasting against the natural scenery are the bold red brick walls, geometric metal railings, and angular vintage furniture pieces.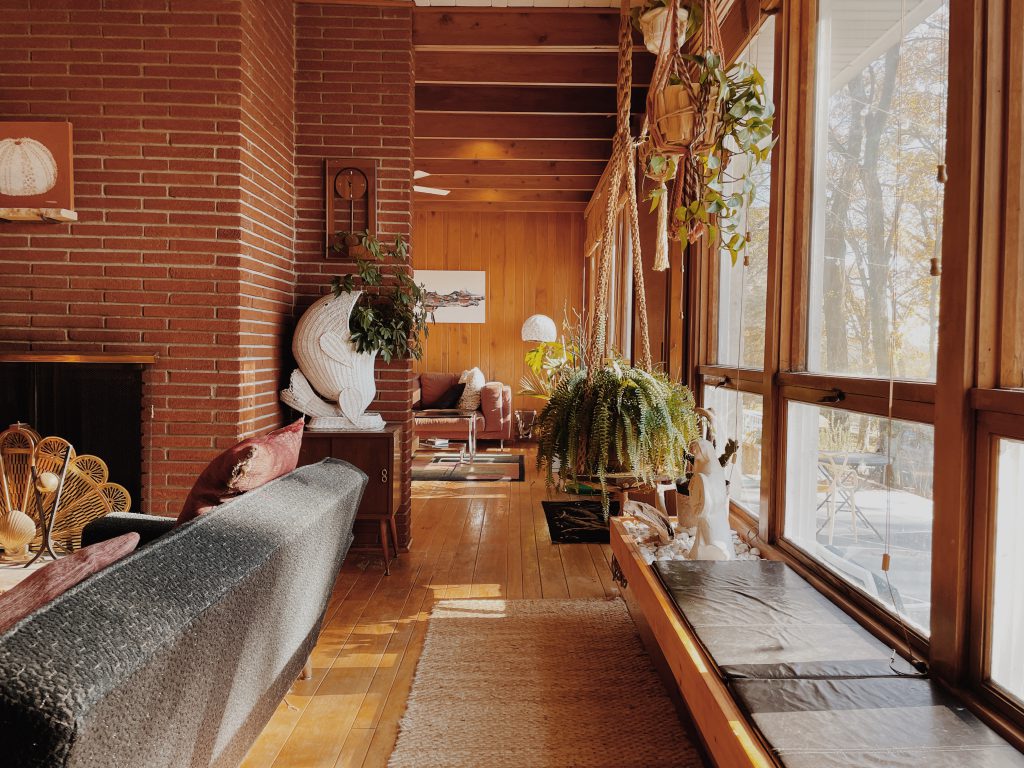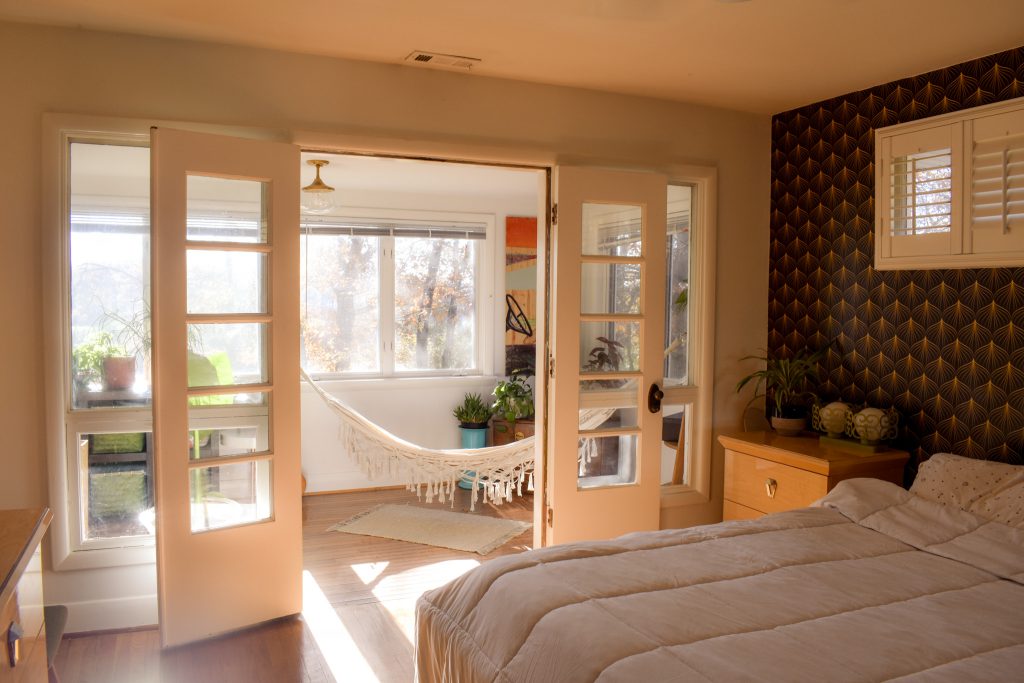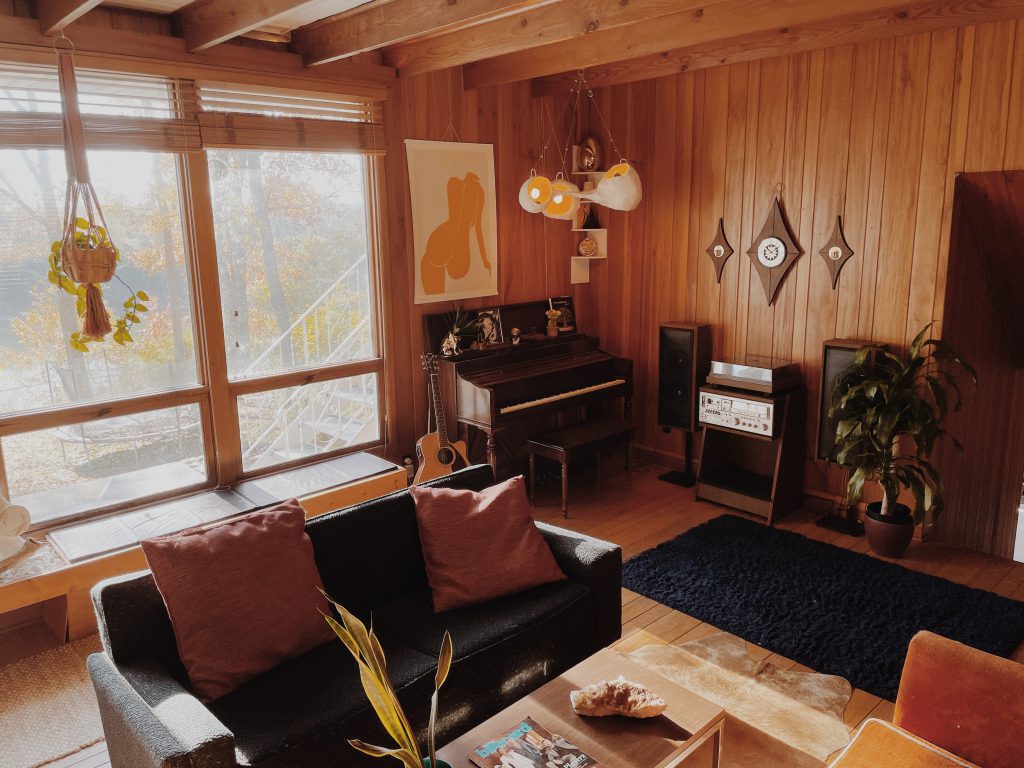 There are plenty of one-of-a-kind items sure to catch your eye in this location rental—many of which were made by Hans himself. "I do everything from architectural design work to painting murals and building light fixtures," he explains. "I guess I'm the guy you call when you have a weird idea or want to try something different and want some help figuring it out." He has a collection of plaster and concrete pieces in the home, including two structural lighting fixtures. Several colorful, abstract paintings hang against the wood paneling.
In June of 2021, Billboard Magazine published a cover story on Hans' friends Brothers Osborne, as well as Kane Brown and Mickey Guyton. The cover photograph was taken in front of Hans's fireplace. Behind T.J. Osborne's right shoulder is Hans's stunning, handcrafted lamp. The project is an excellent example of how musical inspiration and visual inspiration go hand-in-hand.
"I get inspired by a lot of different things. Inspiration is kind of funny that way," Hans shares. "I'll find it in one place, and then it will pop up somewhere I didn't think to look before. [My daughter's] creative too and has all kinds of ideas that pop up out of left field, and I love helping her go there and see what they turn into."
The Mid Century River Ranch is an artistic vision. Let it inspire your next project, and you never know where you'll end up.
Written by Ansley Rushing