New Found Glory just released their latest single, a cover of the hit song "This is Me" from the blockbuster The Greatest Showman. Along with the single, from their upcoming EP "From The Screen to Your Stereo 3," comes a brand new video, the latest in a string of recent visual magic released by the band. The team took advantage of the versatility of one of our top Nashville filming locations, Trimble House to not only capture scenes for "This is Me," but also for a second project for their Back to the Future inspired cover of "The Power of Love"
We recently caught up with NFG guitarist Chad Gilbert, to get some behind the scenes access into the creative inspiration and process behind their upcoming EP and and these incredible videos.
What are you most excited about with this new music?
This is the 3rd EP installment in our series of movie themed cover songs where we take both nostalgic and current theme songs and do them in our style of punk rock. I think what's most exciting about it is the chance to get really experimental without too much worry of letting fans down because they aren't our songs, lol! It's more about just having a good time and being creative with the content and finding clever ways to release the songs using imagery and throw backs to the movies. It's a really fun challenge to take music that for instance might be arranged on a piano but re-write it with distorted guitar.
How did the themes/creative direction for these videos come about?
The videos were inspired by the Michel Gondry directed movie, Be Kind Rewind. It starred Jack Black and Mos Def who ran a video store and accidentally erased all the video cassette tapes so they reshot the films themselves very low budget. So we took the songs that we were covering and filmed a 3 1/2 minute movie for each one in our style.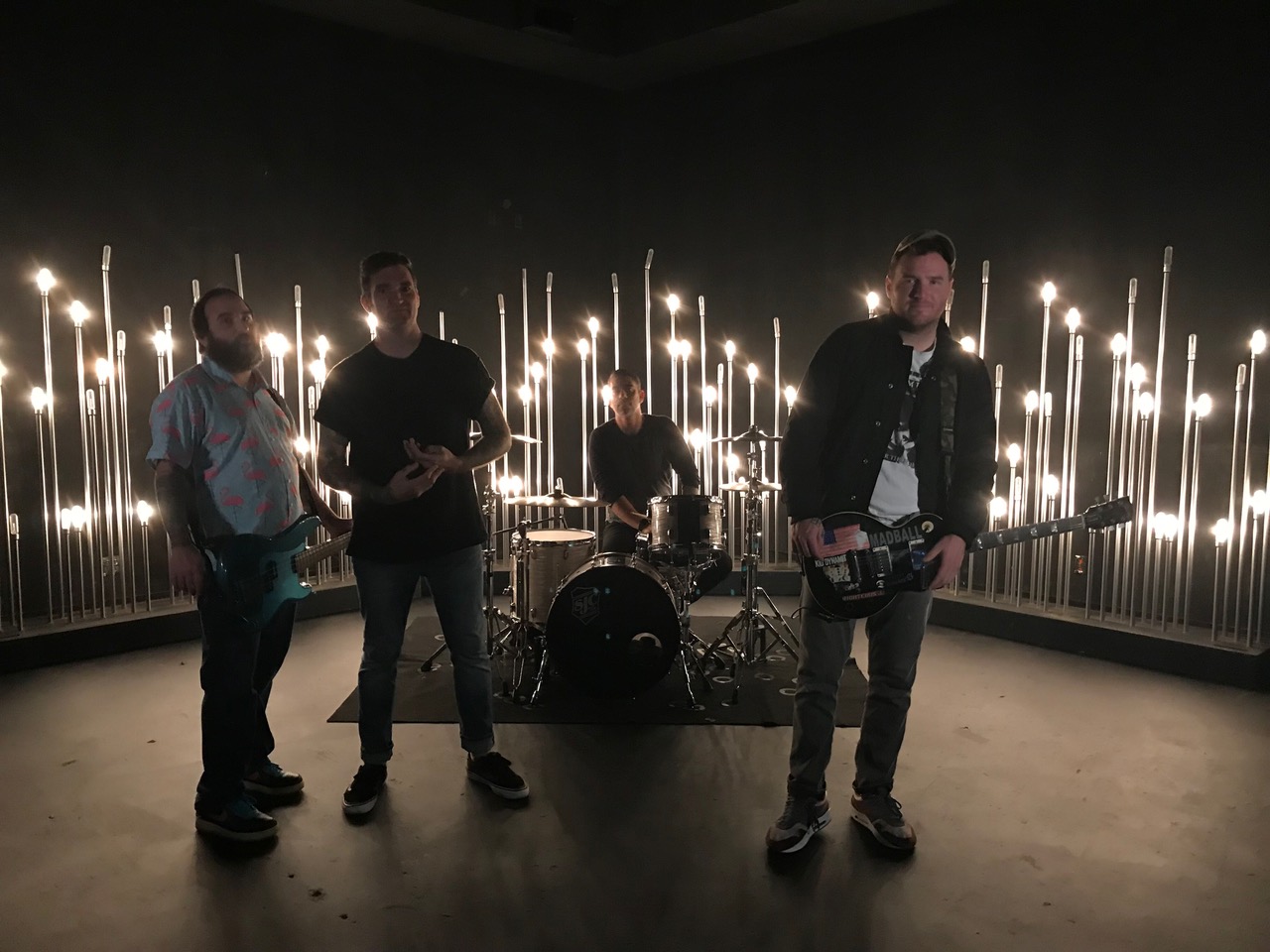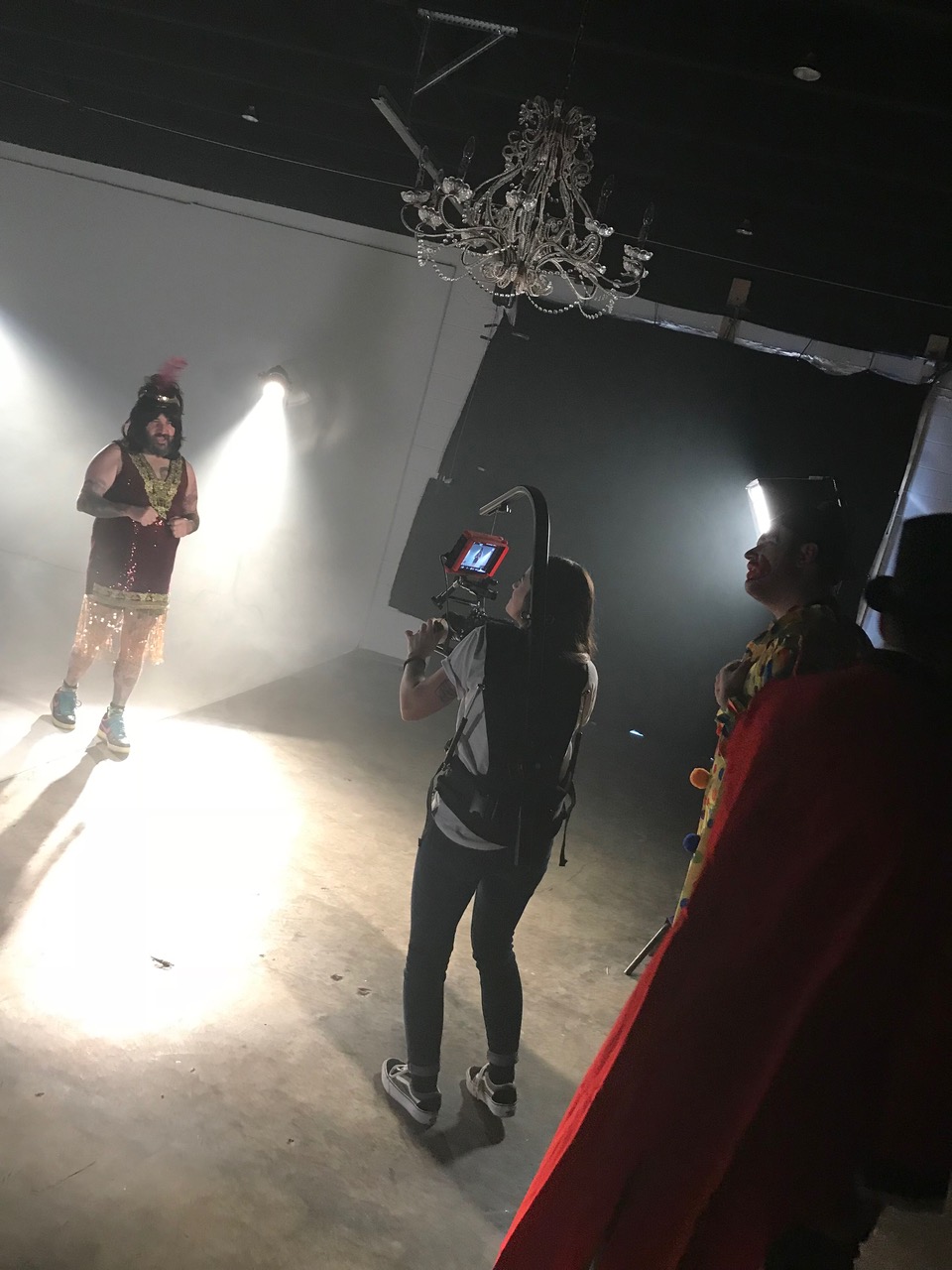 What motivated you select these spaces for these specific videos shoots?
Using AVVAY made it easy to find the spaces I needed.
For instance, in the video for "This is Me" (The Greatest Showman) it was more about finding a blank space we could light to give the aesthetic that we were in the center of a circus performance. However we were shooting other videos at the same time and had a tight deadline. So with the Trimble House, while we were shooting "This Is Me" in one corner of the room we were setting up the live scene for "The Power of Love" (Back To the Future) video in the other corner. This allowed us to move quickly and get the shots we needed for both videos.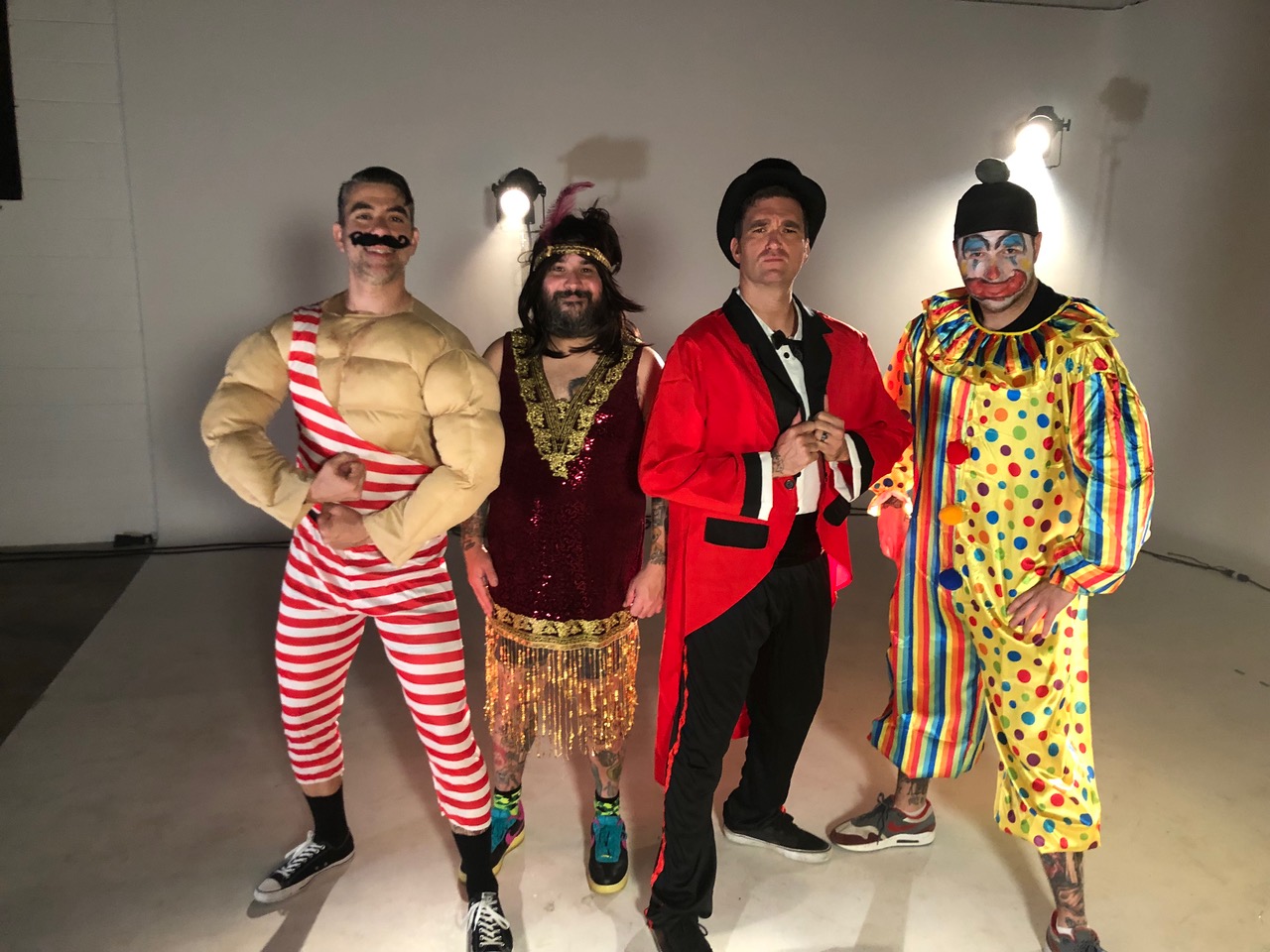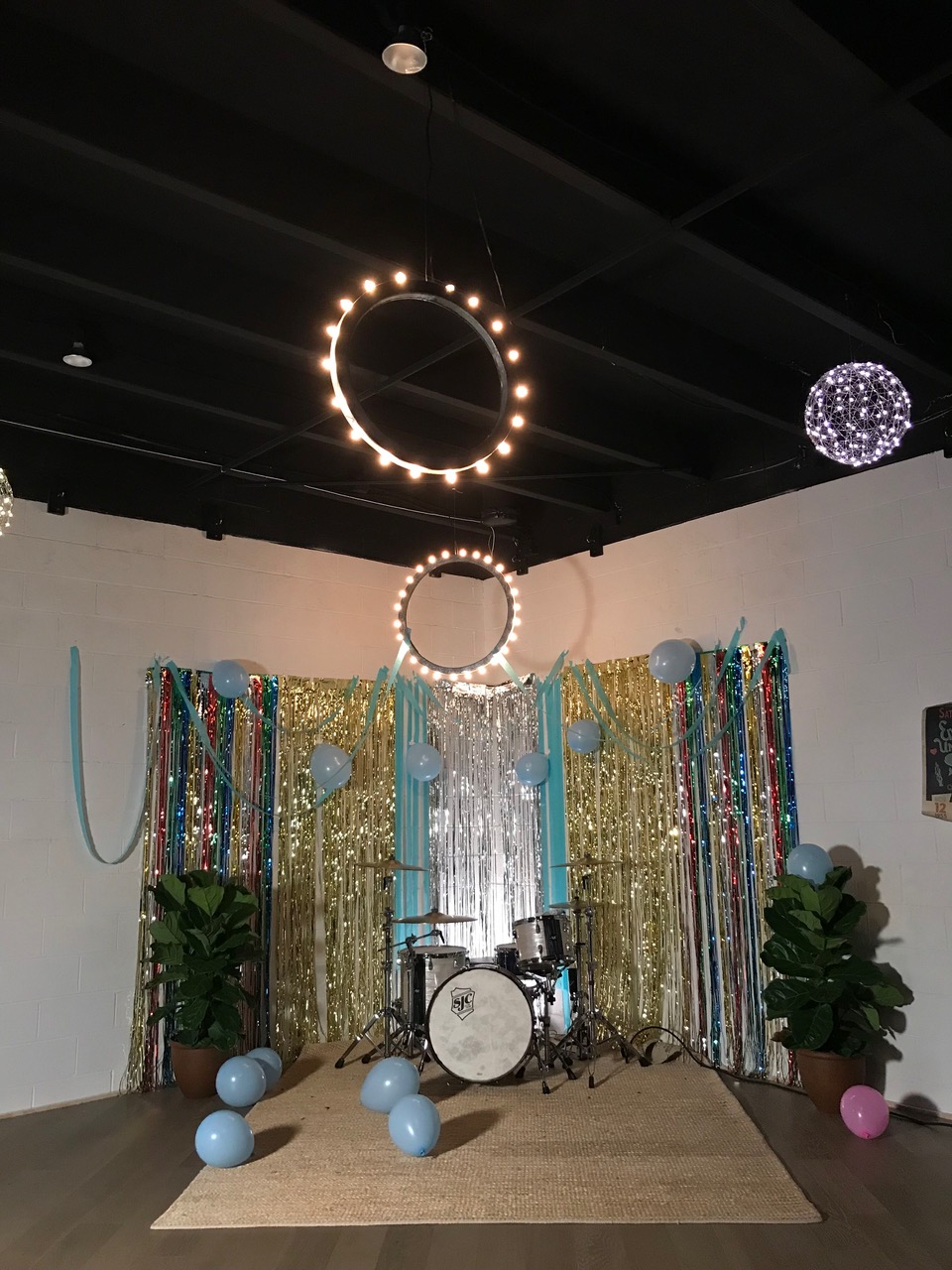 How important was it to have the "right" space for these videos?
The right space was everything for us and really made the level of the videos way better than we could have imagined. For instance in our "Thousand Years" (Twilight Breaking Dawn) video we really needed a gothic type feel. We wrote a scene where our singer dressed as the character Bella from the movie and was going to marry Dracula. We wanted to have a wedding scene but had no clue how to decorate or pull this off. We looked on AVVAY and found a little old chapel in the woods that was available to rent. We couldn't believe it! It totally made the video and I wouldn't have known that existed if it wasn't for AVVAY.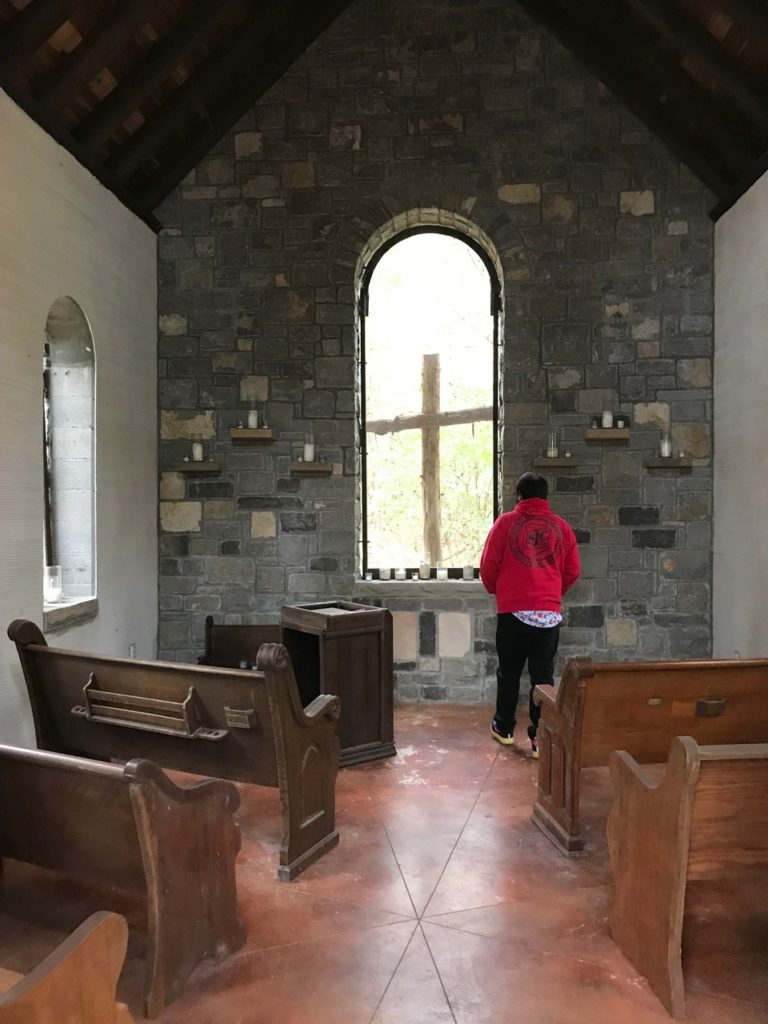 In your opinion, what role does visual content play in the life of a band in 2019?
Visual content has become a very vital part of a band's brand.
For New Found Glory much of our success was in the early 2000's when our videos were constantly on MTV. So fans were able to really see us and learn what we were about. Since MTV is a lot different now and not about music videos or music content that mainstream outlet of connecting to fans is gone. However with YouTube and other streaming outlets, you get to supply content to fans instantly and as often as you want so visual content has become a very vital part of a band's brand. You get to be creative and show who you are through your visual creativity as well as show the personality of your band. With the right content and work ethic you have the capability of keeping your fans locked in and engaged with everything that's going on without a middle man.
—
Pre-Order "From The Screen to Your Stereo"
Check out New Found Glory on their upcoming "From The Screen to Your Stereo" Tour