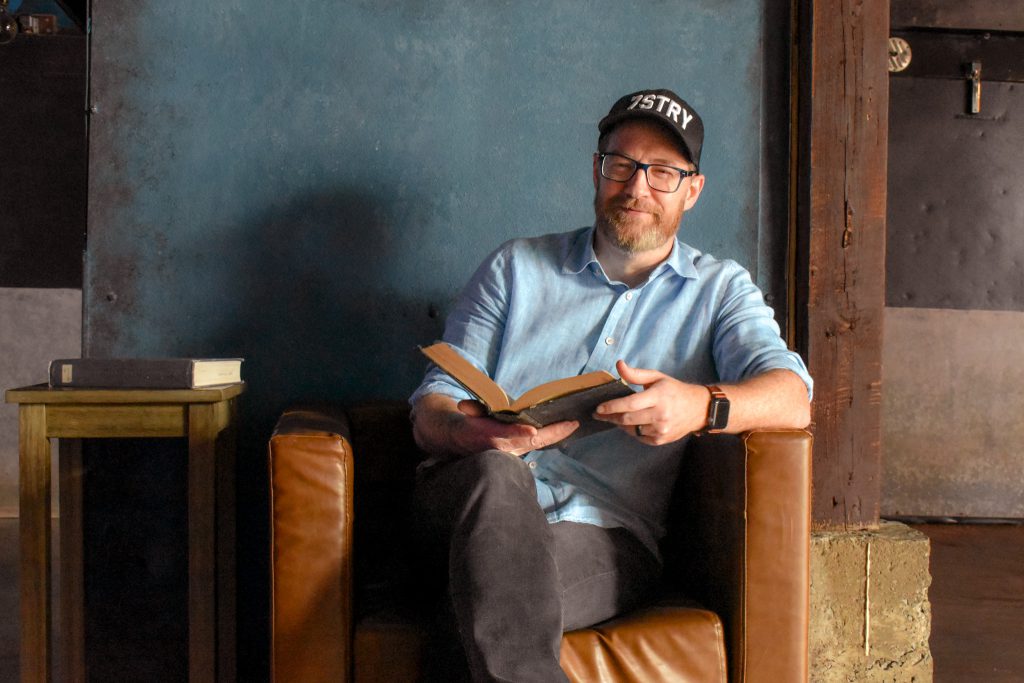 There are many ways to tell a story.
Longtime AVVAY host Steve Bussell has been in the storytelling business in Nashville for more than 20 years. He is the owner of Seventh Story, a production company experienced in everything from commercials to feature films. As a filmmaker, he relies on adaptability and ingenuity to convey captivating, meaningful messages to his viewers. Every day is a new scene and a new creation.
So his studio needed to be versatile too. Seventh Story Studio features many different movable vignettes. You'll find a wide variety of furniture—director's chairs, leather armchairs, comfy sofas, desk chairs—all of which fit together like puzzle pieces to build a setting. You'll find hanging Edison bulbs, vintage lamps, and bright sunlight peeking through stained glass windows. Everything is easy to move, from the rugs and side tables to the stacks of prop books and suitcases. There is even a beautiful wooden piano (on wheels, of course).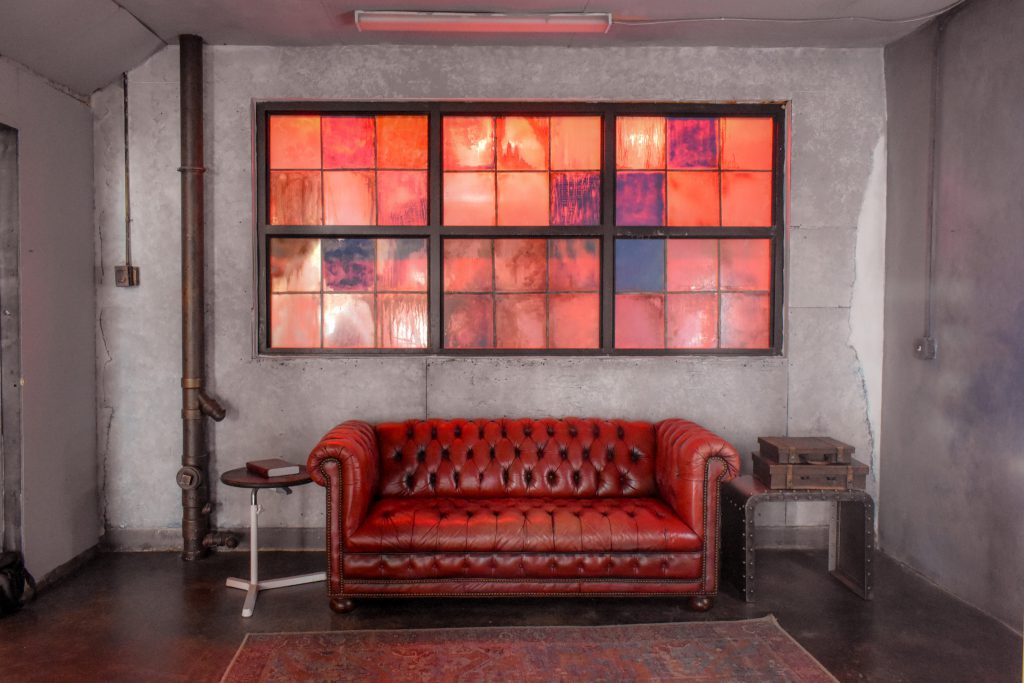 But it took a lot of work to make the space so flexible. "Almost every surface has been touched to bring you the studio it is now," Bussell shares. "We scrubbed, sanded, peeled…Everything needed to be changed." The location of a former seafood restaurant, the studio had holes, broken pipes, and bad faux-finish paint. Bussell and his team fixed all that. They especially embraced all the "weird" quirks of the space and turned them into features. The freezer doors that once opened to cold fish now open to a Narnia-like snow backdrop.
"We try to turn everything weird that we have into an advantage. Every corner or doorway or staircase needs to be a place an artist can see something they can do with it."

Steve Bussell, Host of Seventh Story Studio
Bussell hopes the space invokes a sense of wonder in those who use it. "We designed it to be functional and easy to transform. The place is versatile so I hope people can imagine what can be," he says. He wishes to meet people who will use the space in ways he has yet to dream up.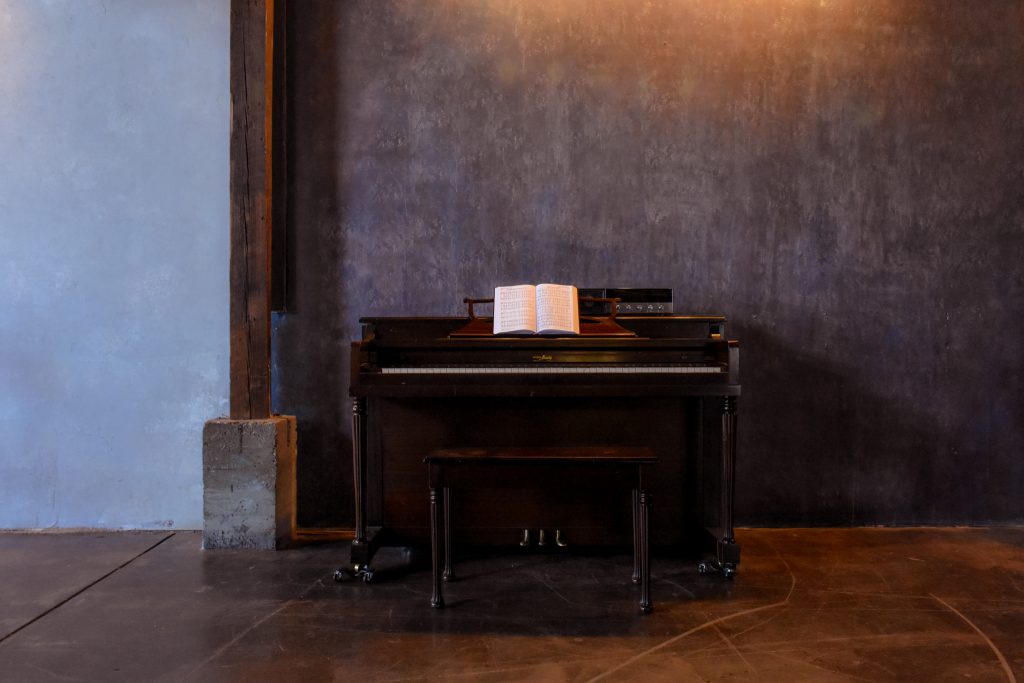 The Seventh Story team has filmed live bands in the studio. They've taped interviews. They've staged a teenage girl's bedroom and a film noir detective's office. "I love the words 'what if,'" Bussell says. "To see something and wonder, 'what if it was bent just a little like this?"
With his line of work and his prime studio location, there is never a shortage of possibilities. The story never ends.