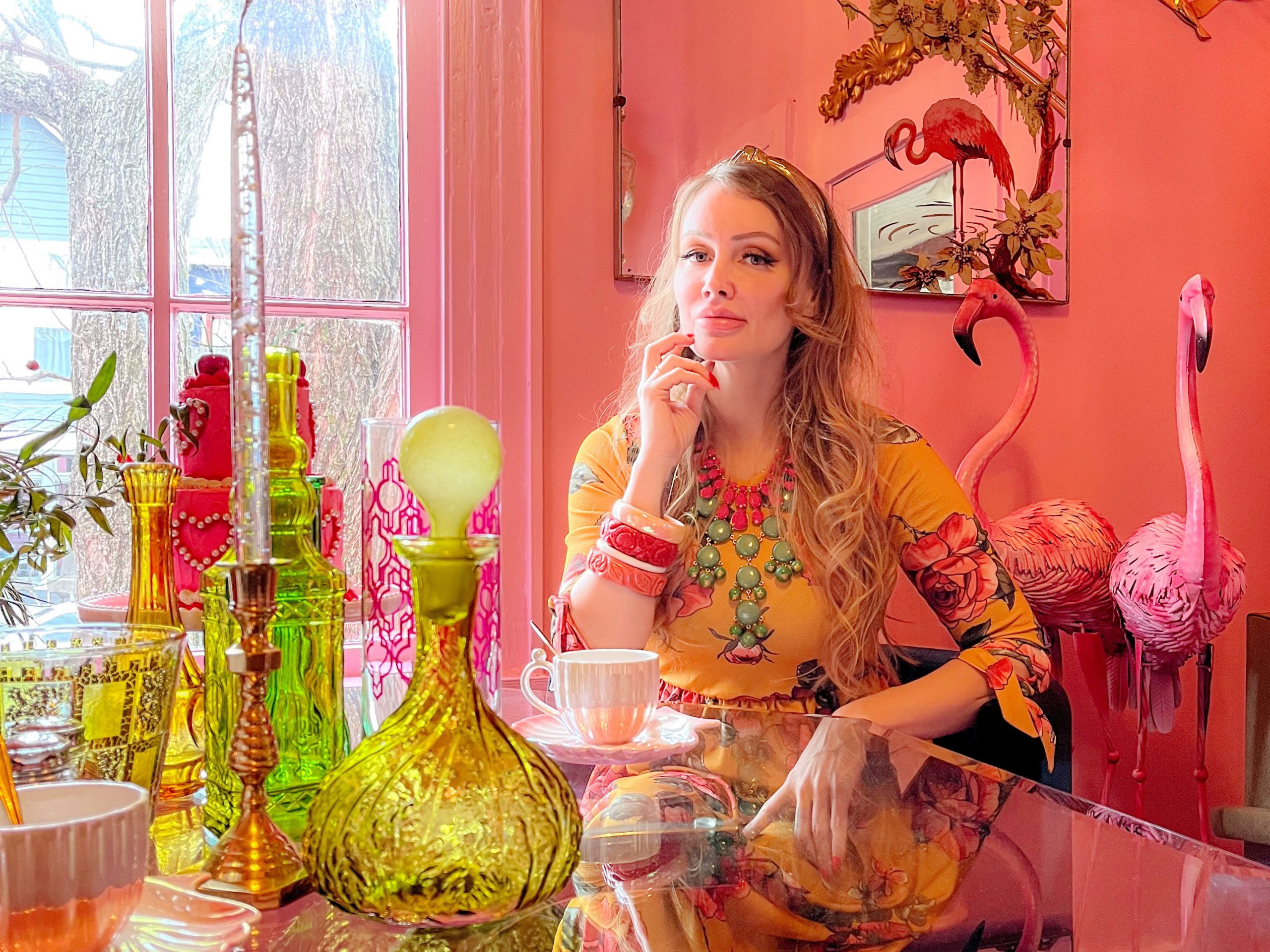 Stroll around Nashville for a day or so, and you'll find a lot of residential blocks that look the same. You'll see a mixture of traditional ranch-style and craftsman homes, modern tall-and-skinny builds, trendy coffee shops, and bustling local restaurants. You'll see a lot of consistency. Beverly Griffith's block has all these standard things. But what makes it different? Her bright pink home: The House of Adora.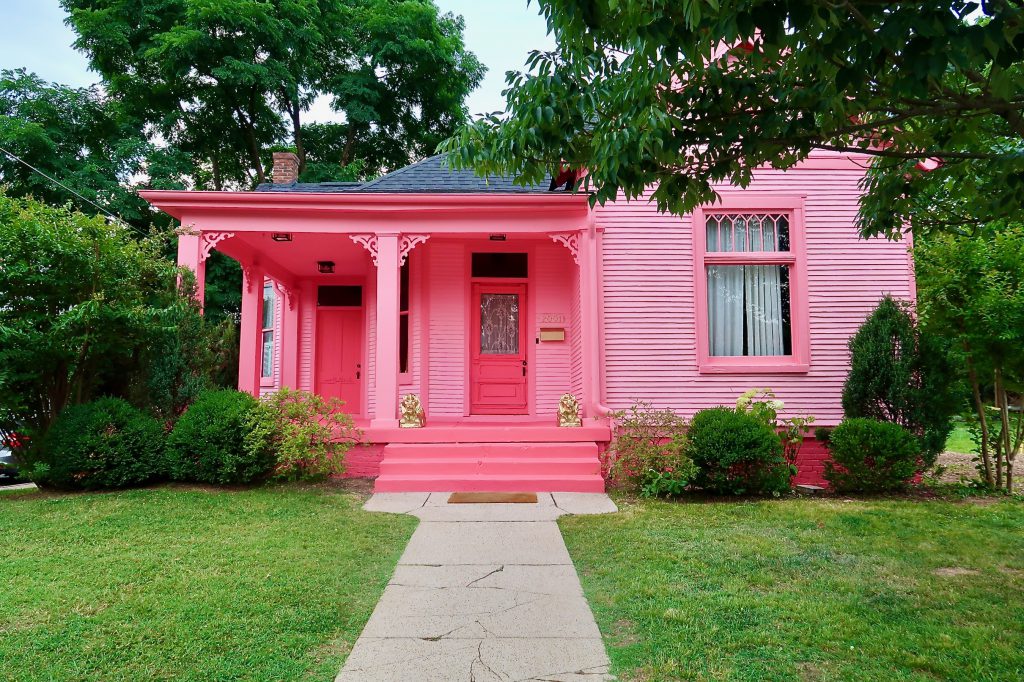 "I love the color pink. It is such a happy color to me," Griffith says. She bought the home, now known as The House of Adora, in 2017 and has been making bold stylistic changes to it ever since. She knows the pink exterior isn't everyone's cup of tea, but she embraces her love of the color anyway. "Call me 'tacky' and I'll take it as a compliment," she laughs. "But for everyone who has a strong negative reaction, there are twice as many people who have a strong positive reaction."
"Call me 'tacky' and I'll take it as a compliment."
And what does a house with a pink exterior look like on the inside? Pure glamor. Old Hollywood drama. Vintage opulence, to use Griffith's exact words.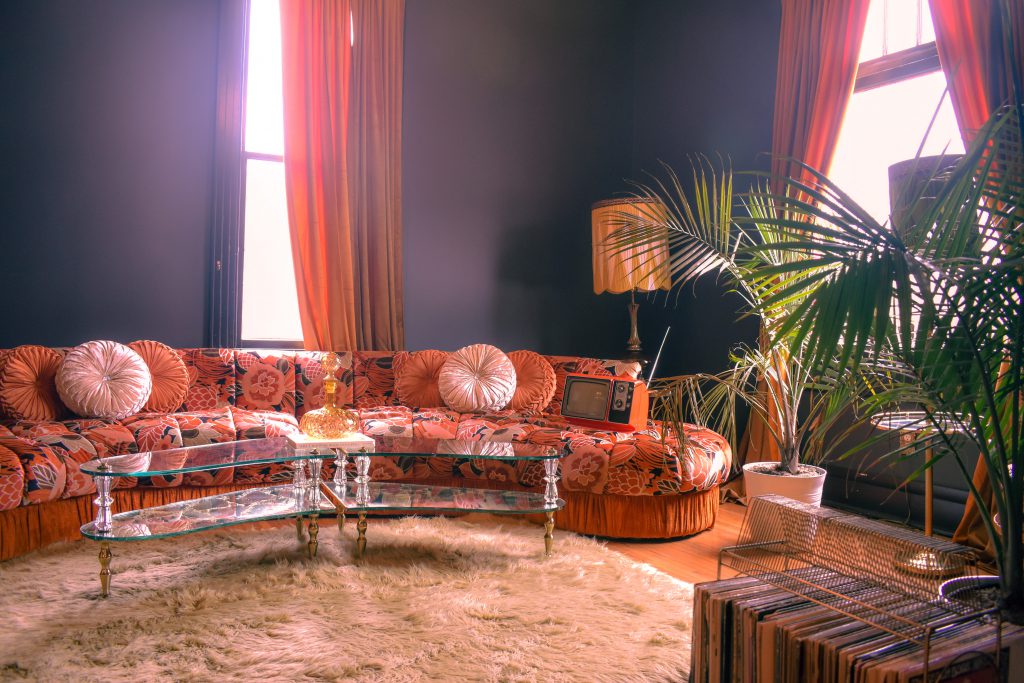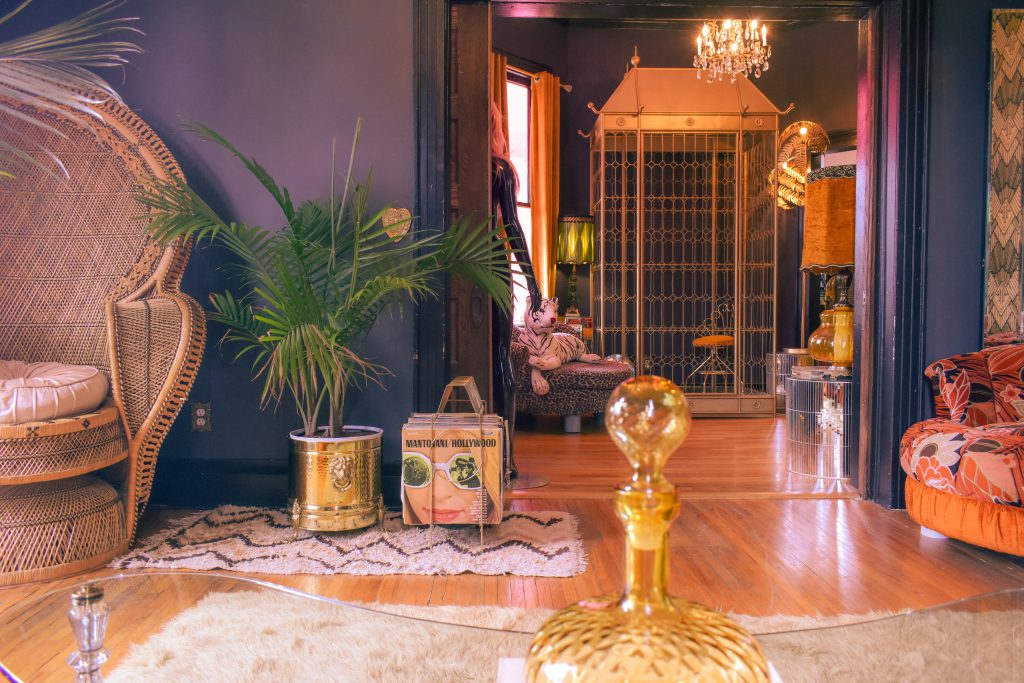 Griffith's over-the-top home is inspired by the late 1960s and 1970s but suits a modern lifestyle. "I love crushed velvet, mirrored everything, shag rugs and carpeting, and lots of gold and brass," she explains. Just research The Madonna Inn in San Luis Obispo, CA, and Stephan's Folly in Palm Springs, CA. You'll see that Griffith has the era down pat. She has a vast collection of retro phones, seashell pillows, glass decanters, and heart-shaped items, from faux cakes to bathtubs. Each room feels like a time capsule of the past and like 2022 Griffith at the same time.
When Griffith rents out her space to creatives on AVVAY, she hopes they feel transported to another era. But she also wants them to know—her house is a home, not just a film set. She actually sleeps in her famous, round, red velvet bed. There is a warmth to the space that can't be achieved to the same degree on a regular set.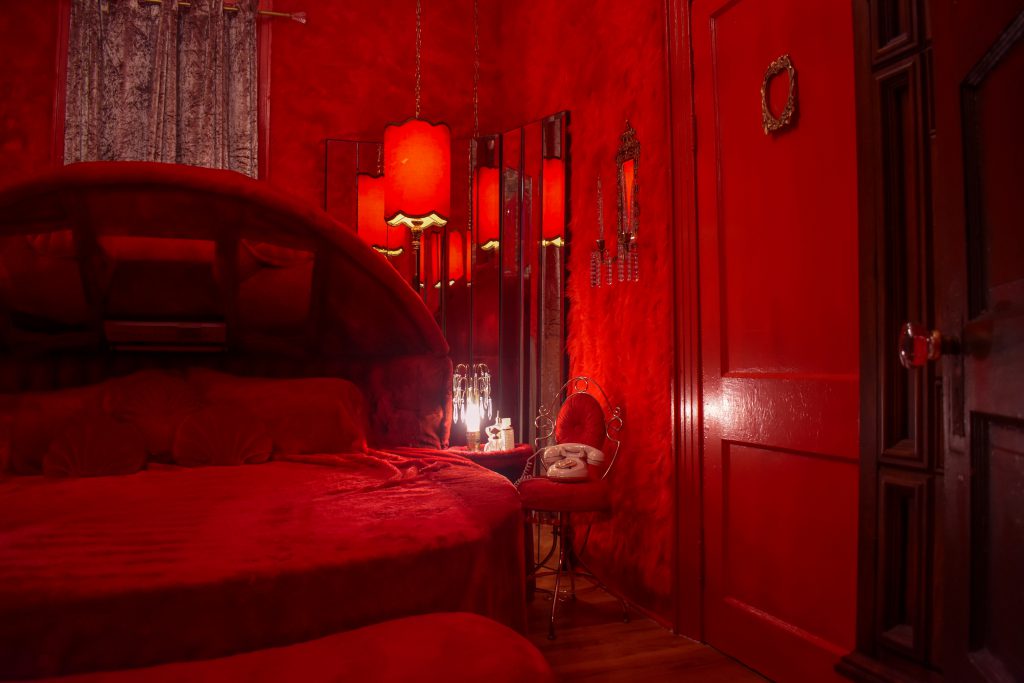 And she's not done. "Its current look definitely isn't my final vision, but you can't acquire the perfect vintage pieces in a day," she says. She has two storage units full of additional furniture and decor already, and she's always on the search for more. One day, she hopes to build an additional photo studio on her spacious property.
Since her location caught on with local creatives, Griffith has been able to quit her bartending job to focus on designing her space. "I came to AVVAY to offer a different kind of location and design perspective than is typically found in my city," she shares. And the uniqueness is evident. Artists from Yola to Taylor Swift have filmed there. It's the only location of its kind in Nashville. And we are beyond grateful to have Griffith and The House of Adora as a part of our wonderful Nashville host community.
"I love having created a home that people look at and think 'I will feel beautiful in that home,'" Griffith says. And who wouldn't feel pretty in pink?