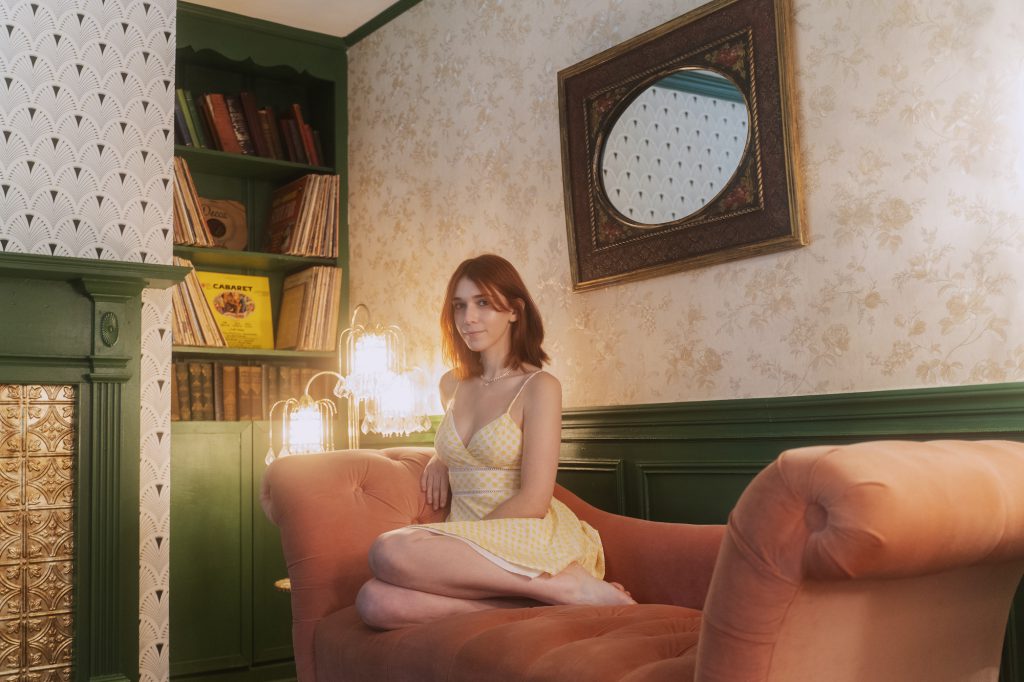 When photographer Tracy Allison set out to transform her East Nashville ranch home, known as The Paper House, into a vintage-inspired photography studio, she had almost no experience in renovation or interior decorating. But, she never lacked artistic vision—or the ambition to fulfill it.
With years of photo editing for Rolling Stone and Billboard under her belt, Allison used her lavishly creative eye to bring her space to life.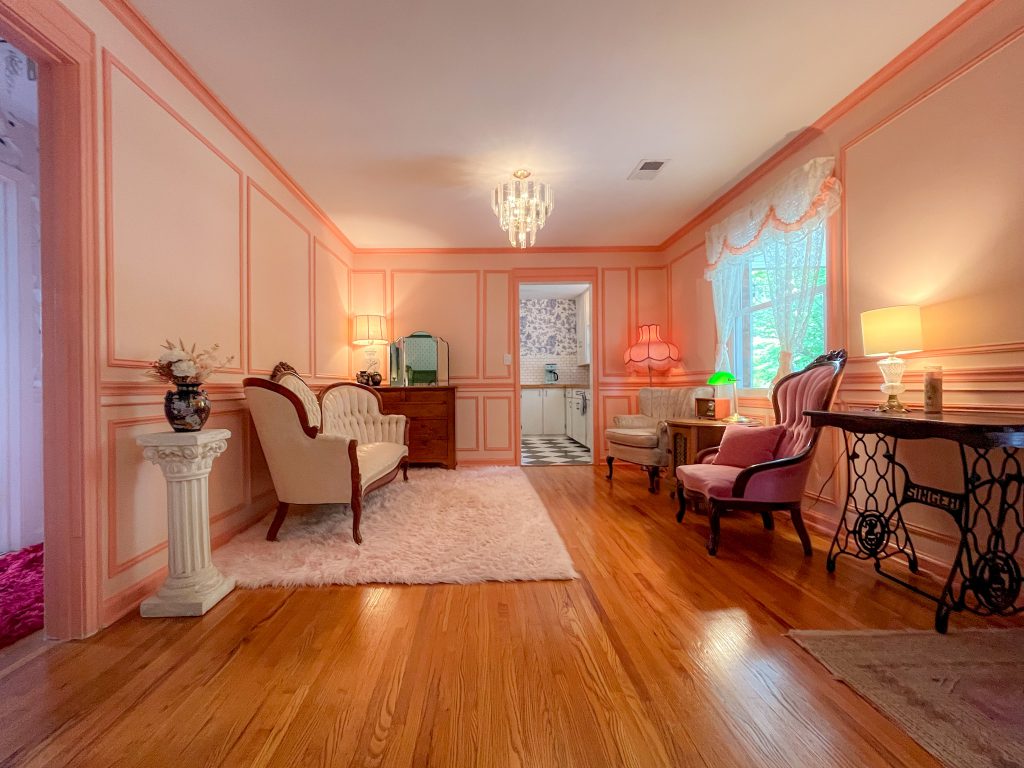 The inspiration for Allison's home is as abundant as the patterns, textures, and colors that fill it. "'Grandma glam' would probably be the most fitting description," she explains. "The house's namesake stems from my fascination with wallpaper, which was ignited by the Victorian house on the HBO show Sharp Objects." She also drew influence from the Hôtel Les Deux Gares in Paris by Luke Edward Hall, the Greenbrier Hotel in West Virginia by Dorothy Draper, and the set design from Wes Anderson's film The Grand Budapest Hotel.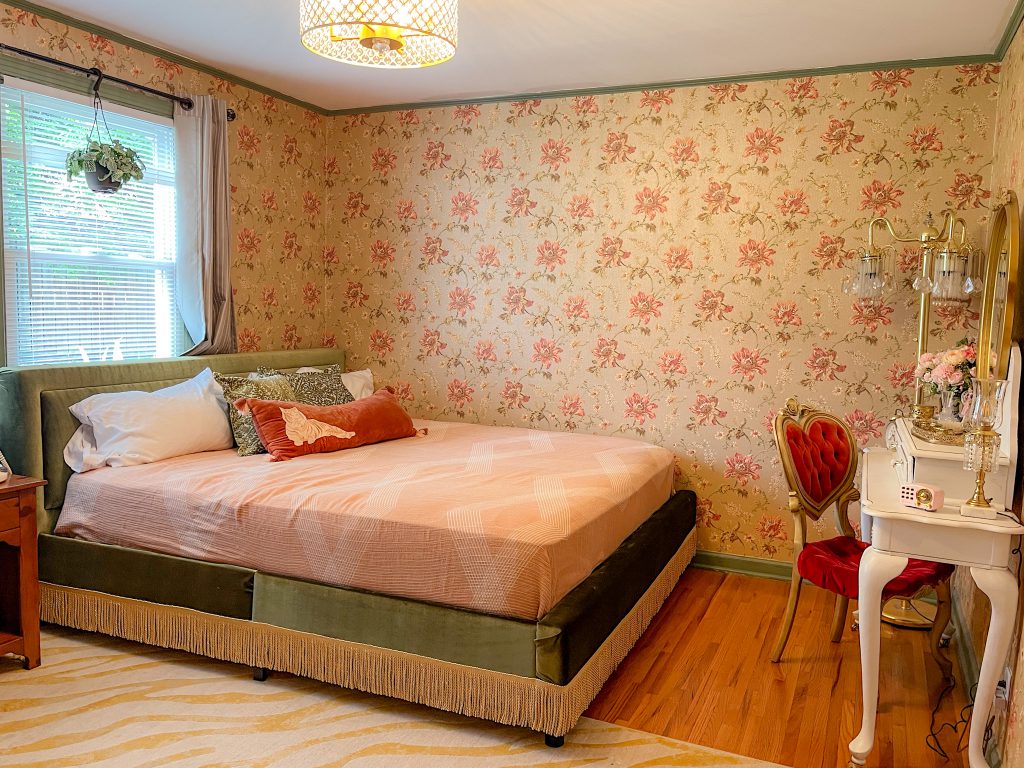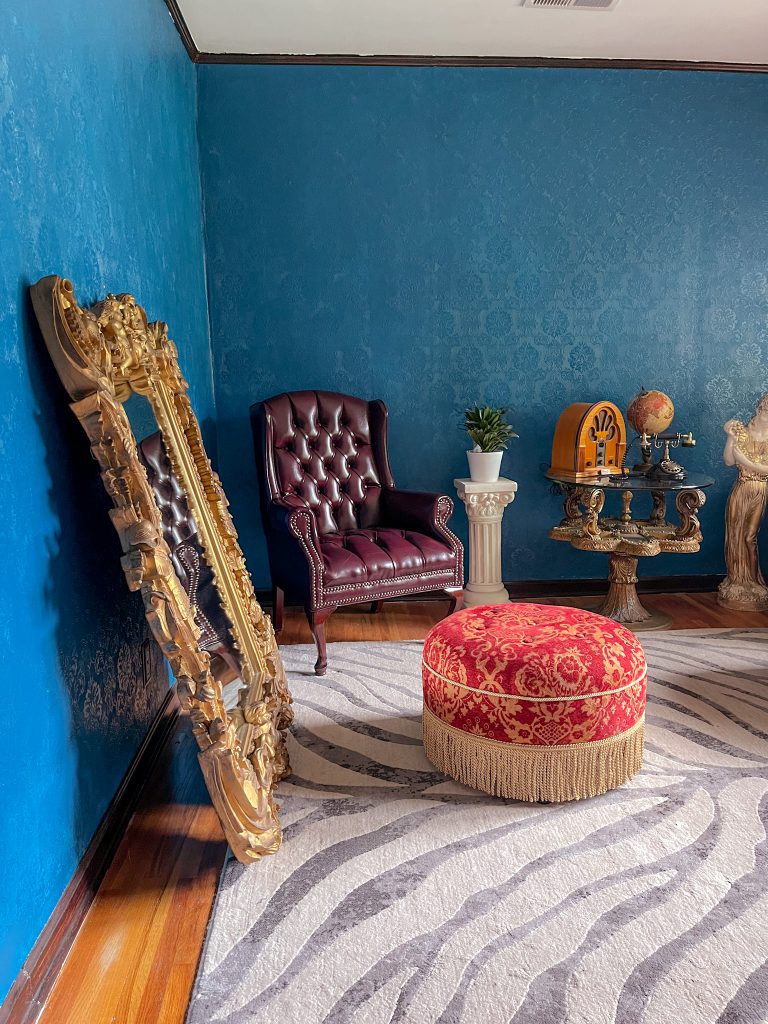 "I've never really had an eye for hanging art on walls, so I like for the walls themselves to be statement pieces," Allison says. From metallic florals to art deco sunbursts, the walls are certainly bold. Yet when Allison snaps a portrait, all focus is on the subject, and the walls simply act as a frame.
While Allison continues to gain inspiration from film, antique malls, and estate sales, she also seeks creative stimulation through the work of her AVVAY guests. One of her favorite parts about lending her space to other creatives is seeing her home through other people's eyes. "It can be refreshing for my own work to see the unique ways people light and set up shots in ways I hadn't considered doing before," she shares. She has even collaborated with other AVVAY hosts who have a similar passion for exquisite interiors.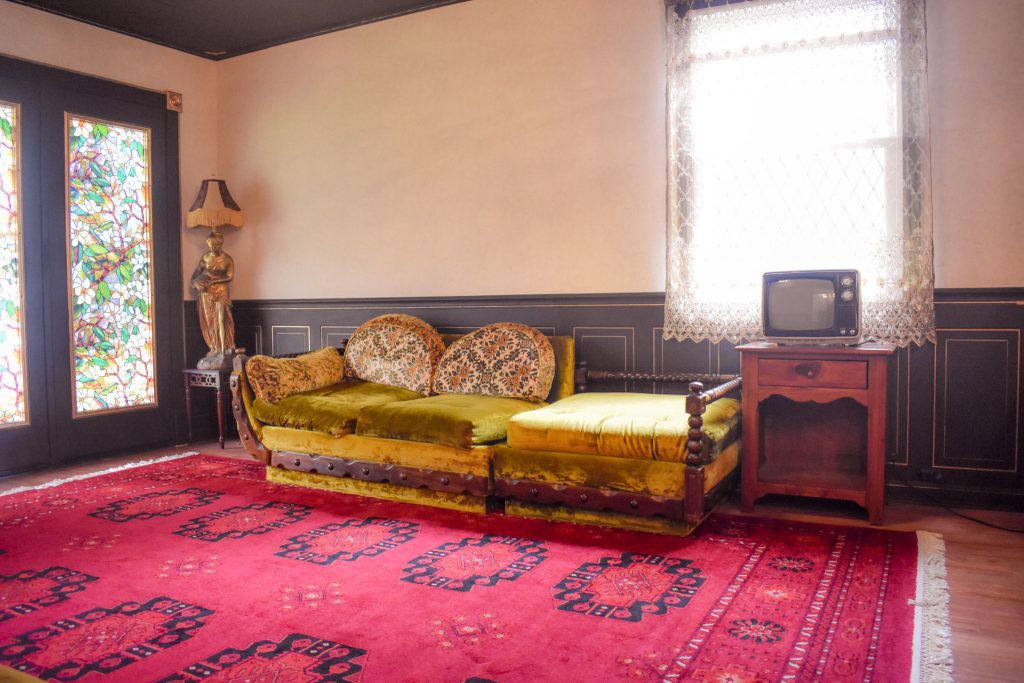 It's no secret—remodeling a home, covering it in wallpaper, and filling it with antique treasures is a huge undertaking. "I'll never, ever do drywall again," Allison jokes. "But overall, it has been an incredible learning experience." Thankfully, The Paper House is a home everyone and their grandma can admire.