Find and rent a photo studio or other unique photo and film locations in Austin, Texas with AVVAY
Are you on the hunt to find a photo or film location for your upcoming production or creative project? In case you haven't already heard, AVVAY is now available in the Austin area and our mission is to help make the lives of producers, photographers, videographers, and other creatives better by making the search for photo studios, homes, warehouses, and other unique locations easier than ever.
To celebrate our arrival in Austin, I thought I'd share a few non-traditional photo studios and residential locations that I think you should be aware of! It also just so happens that you can also book these locations yourself directly from local hosts! Whether you need a kitchen space for 2 hours or an entire home for 2 days. We have some great options for you to peruse. Still can't find what you need? We also have an ever-expanding private location network that you can access absolutely free. You can learn more about our scouting service here, or shoot us an email at concierge@avvay.com.
Here are a few incredible Austin locations for you to explore in the meantime!
Caster Studios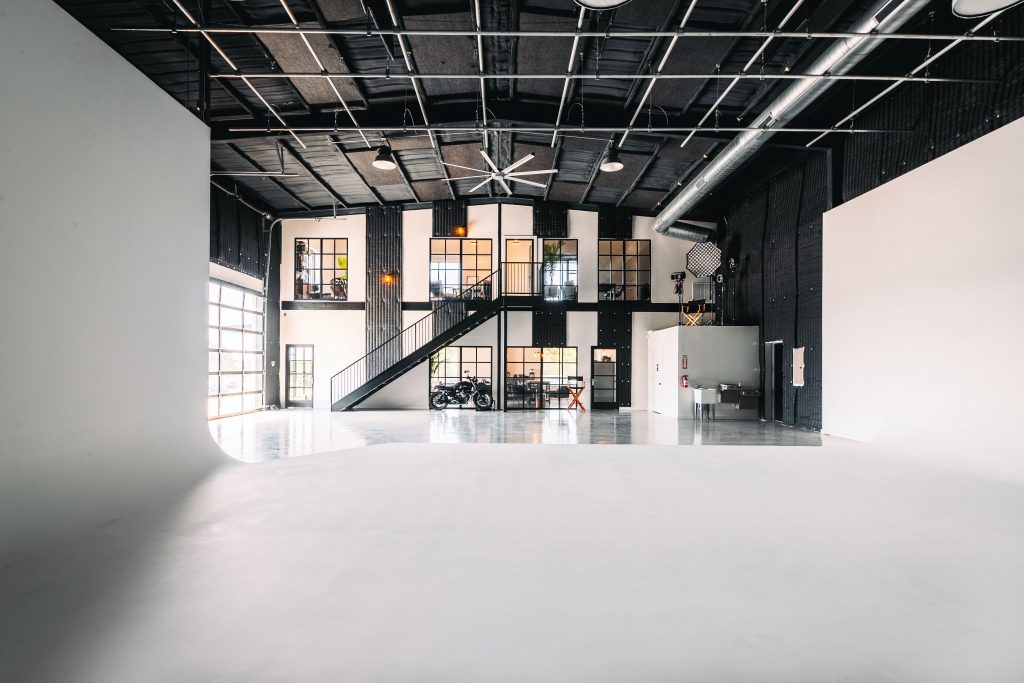 This versatile studio with incredible amenities is perfect for any type of shoot or event! It features two distinct spaces; one is a bright studio with a cyc wall and tons of space, while the other boasts trendy decor, natural light, a piano, and a cozy vibe.
Located off of highway 290 in Dripping Springs, near Austin, Tx. the 28 x 32 Pre-Lit cyc wall in Studio A is equipped with '6 DMX Chroma-Q Space Lights' (Tungsten and Daylight) + a DMX Color Source Board. Perfect for interviews, music videos, commercials, and events. Studio B offers natural light and a lounge that is great for interviews and photography. RV / Trailer hook ups also available. There are also production offices and an editing suite available for rent upstairs.
East Austin Two Story Home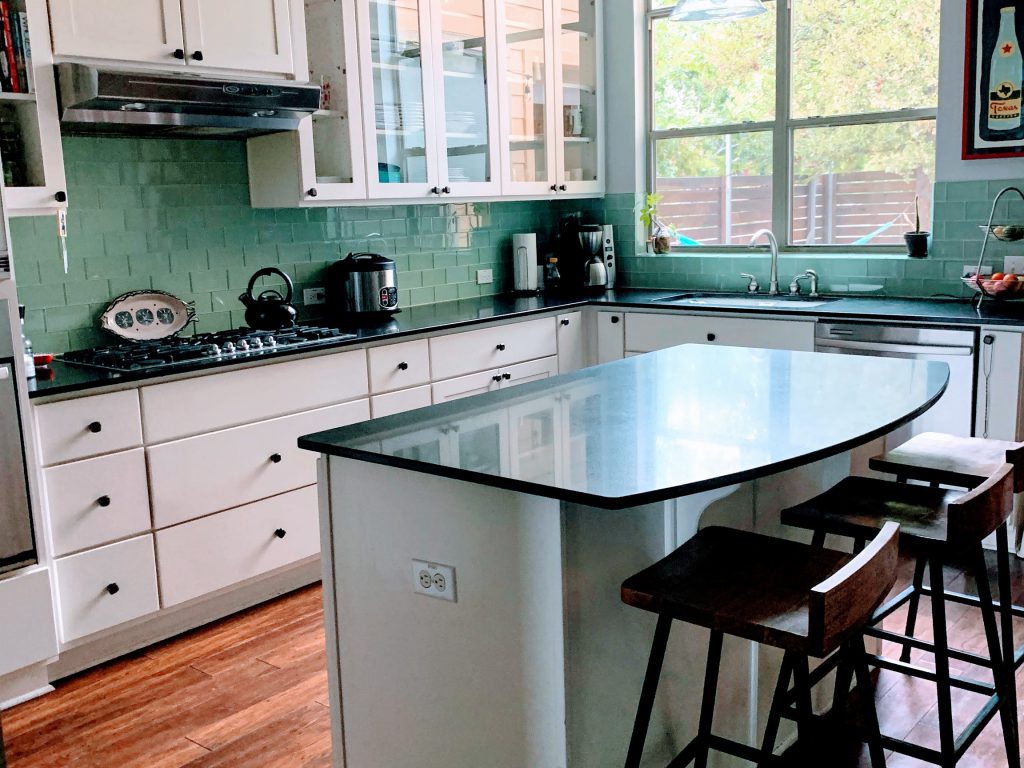 This location is a beautiful, bright 2,800 square foot house in the trendy Mueller neighborhood. It boasts a modern kitchen, two living areas, a study/office with a built-in desk and cabinets, and Marfa-inspired decor with funky artwork and pops of color throughout. Did I mention it's loaded with natural light?
Two Story Charmer in East Austin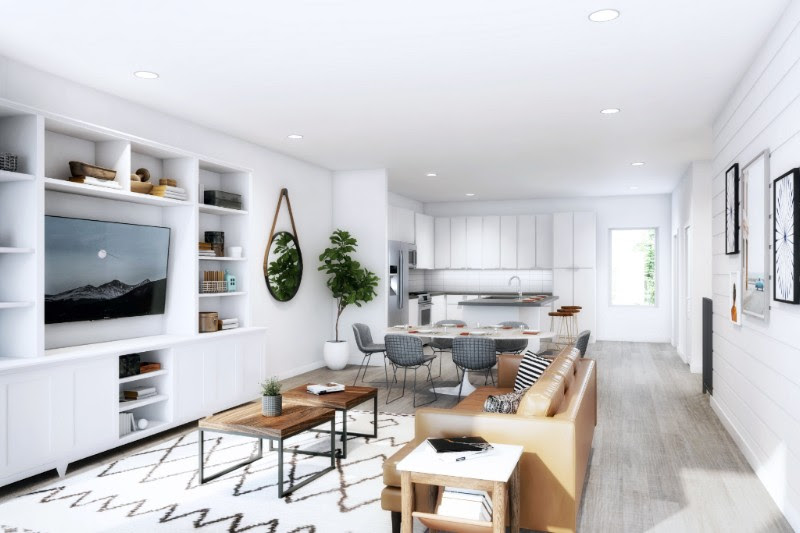 Enjoy 1,600 square feet of vibrant family home vibes with an open floor plan, expansive back yard, and eclectic mid-century furnishings. Located in a quiet culdesac which makes for easy parking and secluded bliss. This location also contains a beautiful Live Oak-filled backyard that is also accessible, even for additional parking flexibility.
The Soco House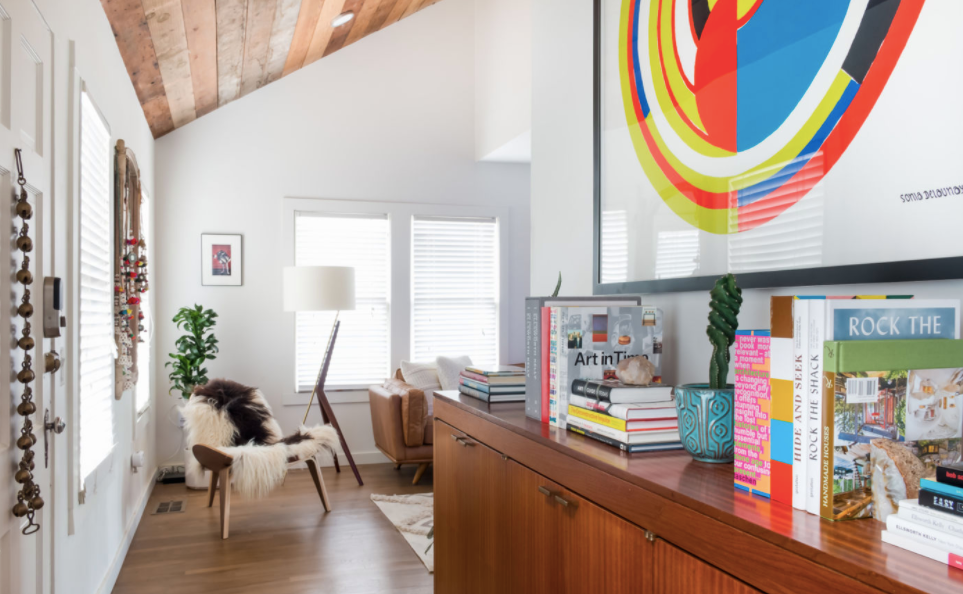 A beautiful, trendy home located in a fantastic neighborhood that showcases chic decor, lots of bright, natural light, a warm color palette, and a cozy vibe! The SoCo House is located inside the heart of Austin culture, one block off of South Congress in the historic Travis Heights neighborhood.
Oak Tree House at Happiness Ranch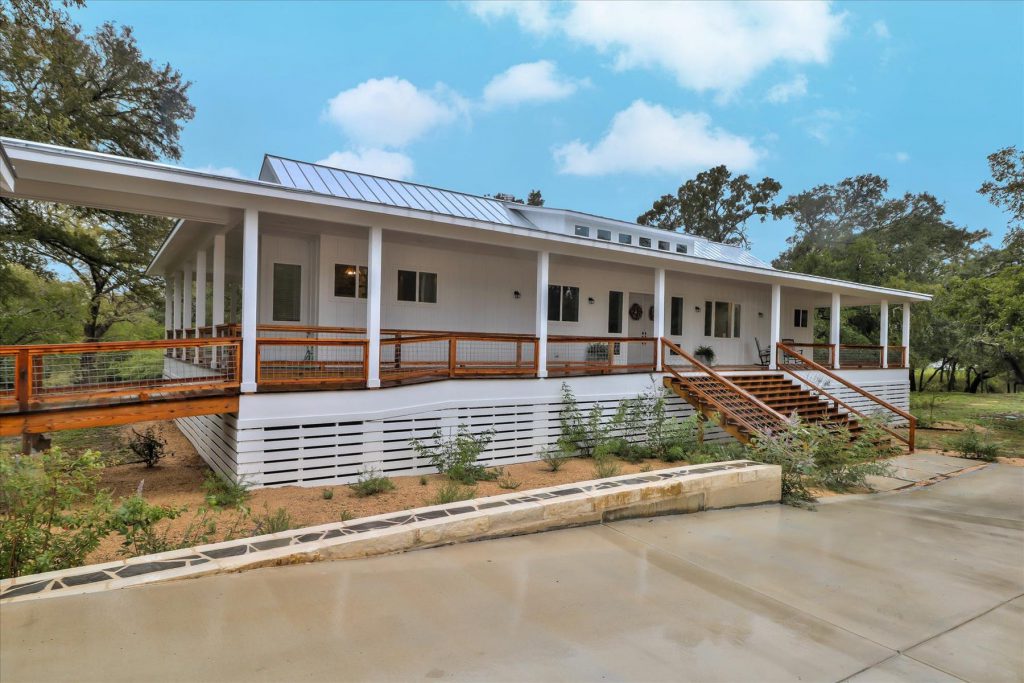 This contemporary farmhouse located in a beautiful, rural area has high ceilings, elegant furnishings, a gorgeous porch, and a cozy aesthetic making it the perfect home for any film shoot. Oak Tree House at Happiness Ranch is a beautifully decorated, 2,000 sq. ft. modern farmhouse with 16′ foot great room ceilings, two master suites, big windows, a huge wraparound porch, and stunning oak trees.
Lavish Kitchen + Bath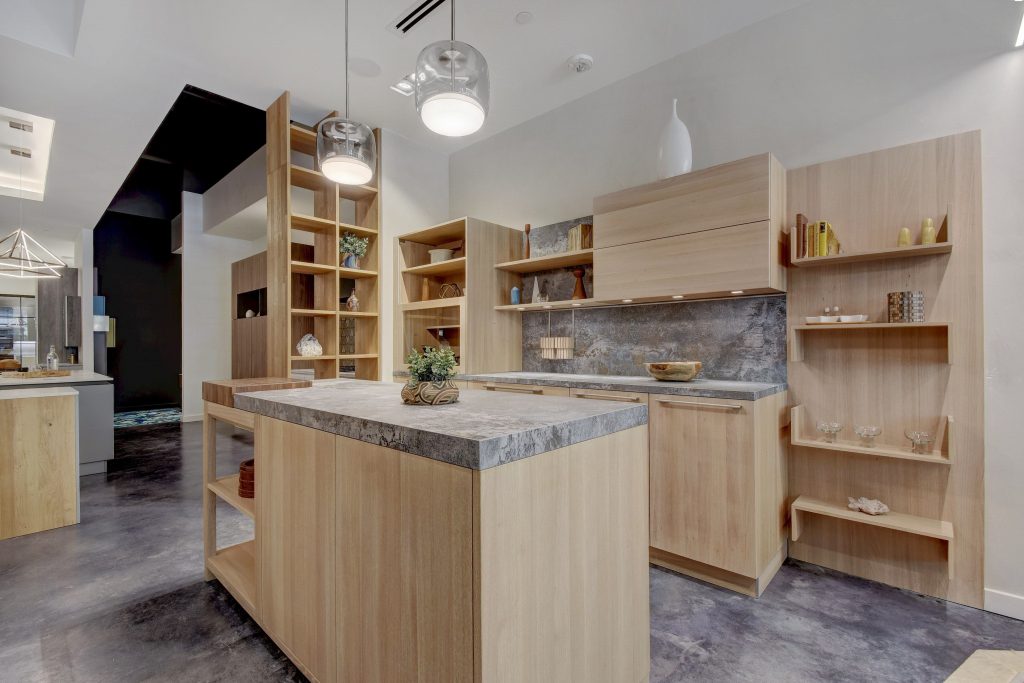 This is a gorgeous, bright space featuring four contemporary kitchens, each with a unique style and functioning appliances, located within a beautiful building and set in a prime area. This beautiful open space features 4 modern kitchens. Each kitchen has its own style. The main kitchen is fully functioning with natural light from the street windows. The others have working sinks and appliances. Concrete floors throughout, so not to worry about scratching them!