What is it like to live inside a work of art? Peter and Carla Hoffmann know firsthand.
The Hoffmanns live and breathe architecture, design, and visual aesthetic. Six years ago, they purchased a "cookie-cutter" home in Austin, TX with plans to transform it into their dream home. Peter, a design principal at the largest architecture firm in Austin, had all the tools needed to make their vision a reality.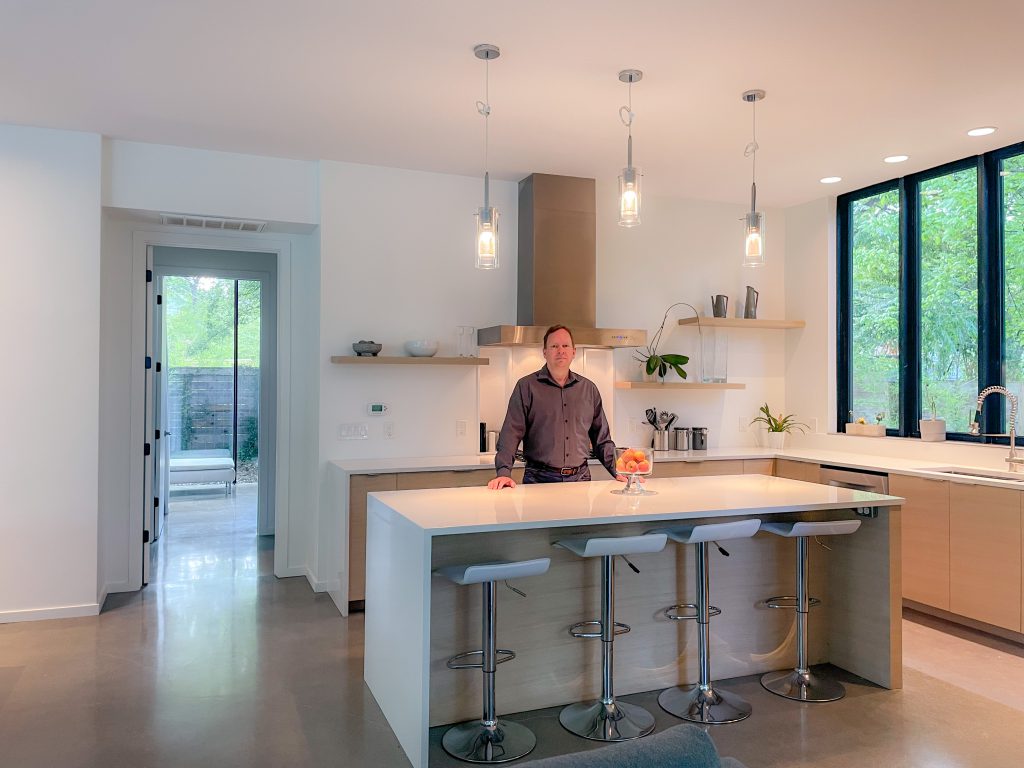 The end result is truly a sight to behold. The house features stunning floor-to-ceiling windows, exquisite art and furniture pieces, a private garden, and a serene pool area. Natural light is abundant. It is distinct and personalized—as far from "cookie-cutter" as can be.
The Hoffmanns thoughtfully designed Modern Austin House to fit how they spend their time. Just look at the spacious kitchen, and you can surmise the Hoffmanns' interests. "Lounging, cooking, and entertaining are our favorite activities," Peter says. "Our favorite area in the house is the living/dining/kitchen space with multiple fantastic views into nature."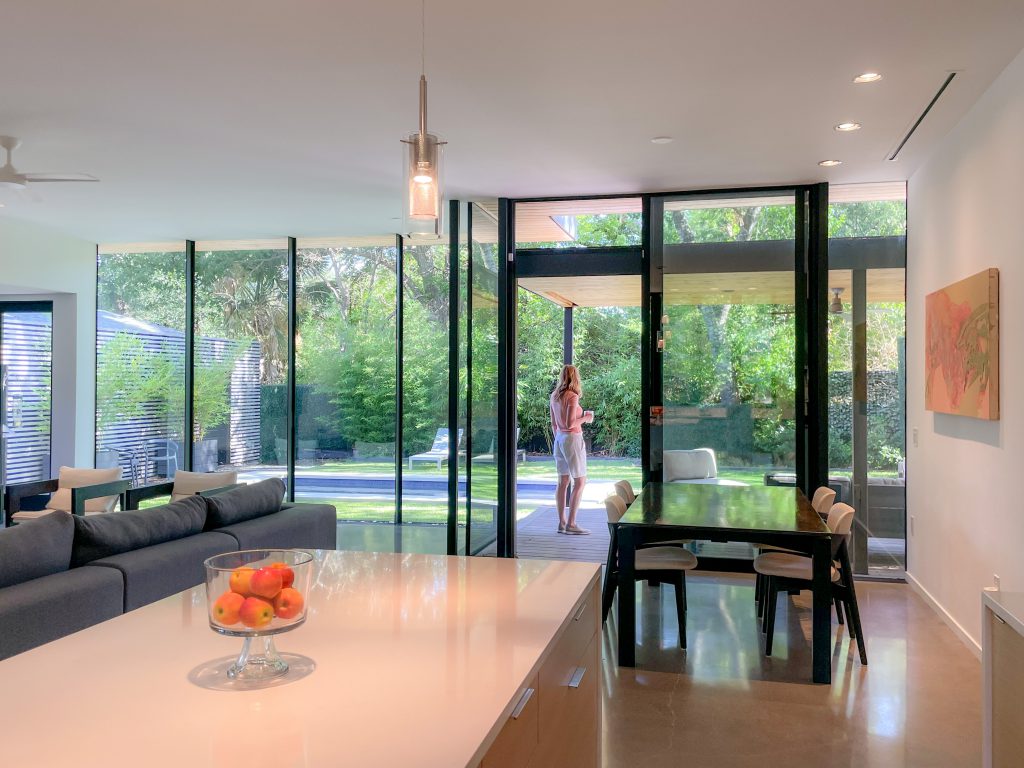 With their dream house completed, they decided to open up the space to other creatives, bringing new artistic visions to life. AVVAY came up quickly in their research on film production rentals. "I am inspired by those that seek to create uncompromised visual work," Peter shares. "Our dream guests are productions with an elevated visual aesthetic that make the most of the location."
"I am inspired by those that seek to create uncompromised visual work."

Peter Hoffmann
Step inside a work of art, and you will be inspired to make more art. "We hope that people feel joy and limitless possibilities when working in our location," Peter says. No matter the genre or medium you are working in, you can certainly draw from a well of creativity in this modern dream home.