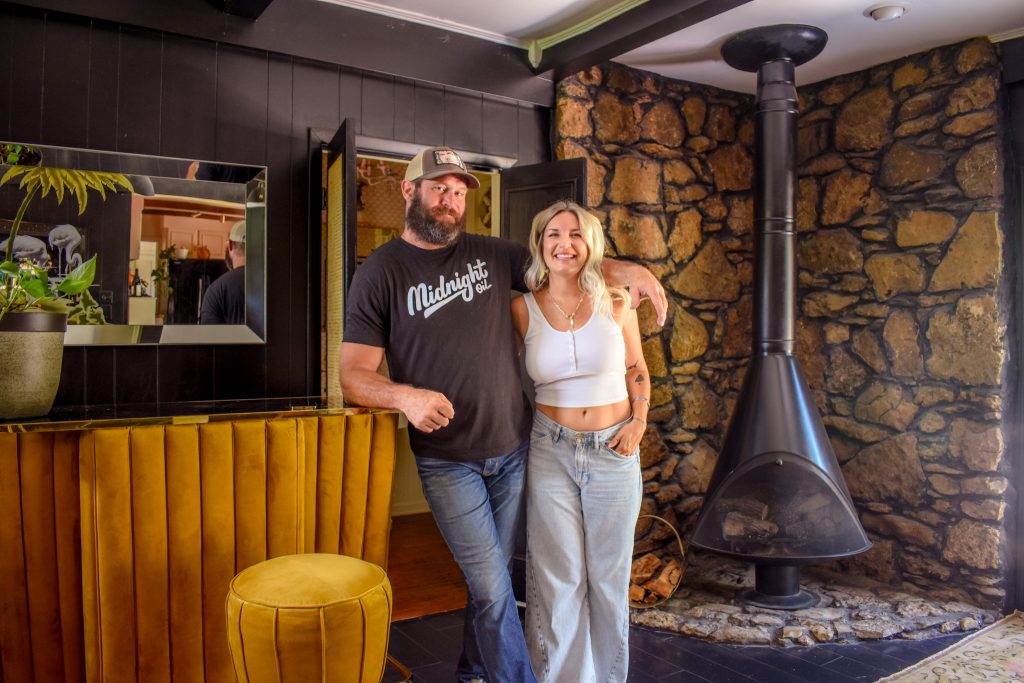 Start with a Wes Anderson color palette. Add a little more pink. Then, mix in some disco balls. Include tiger print accents. For a concoction on the stronger side, make them Gucci.
Allison Holley's aesthetic can't actually be boiled down to a formula—it's all finesse. The owner of the East Nashville boutique Apple and Oak, Holley has a one-of-a-kind style that mixes vintage pieces with modern tastes. And her designs are now on display at her rental location The Madison Country Club.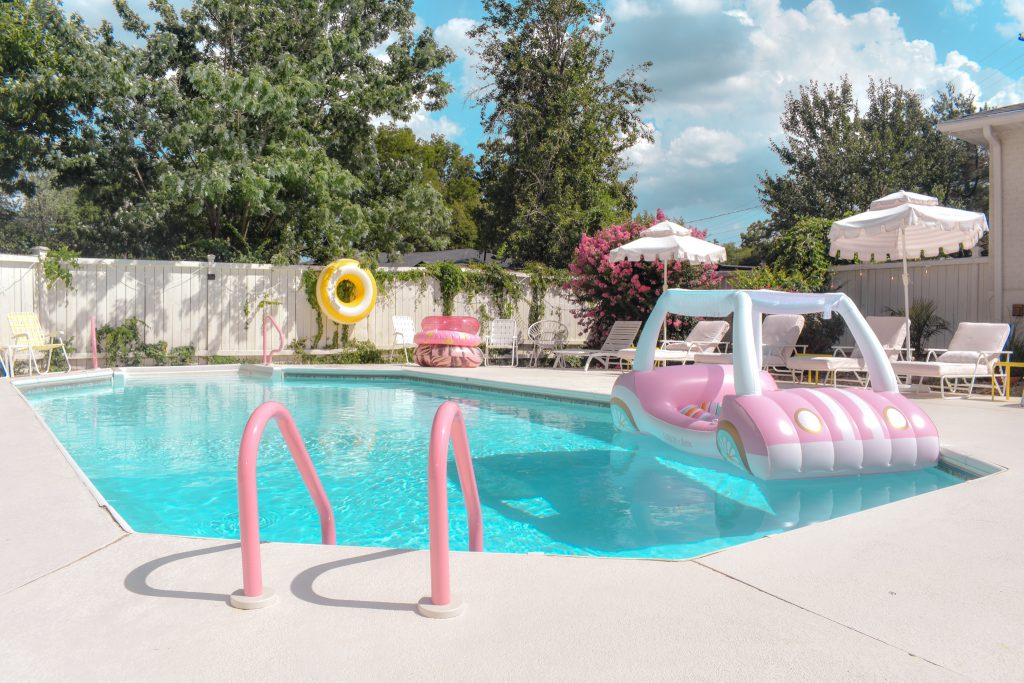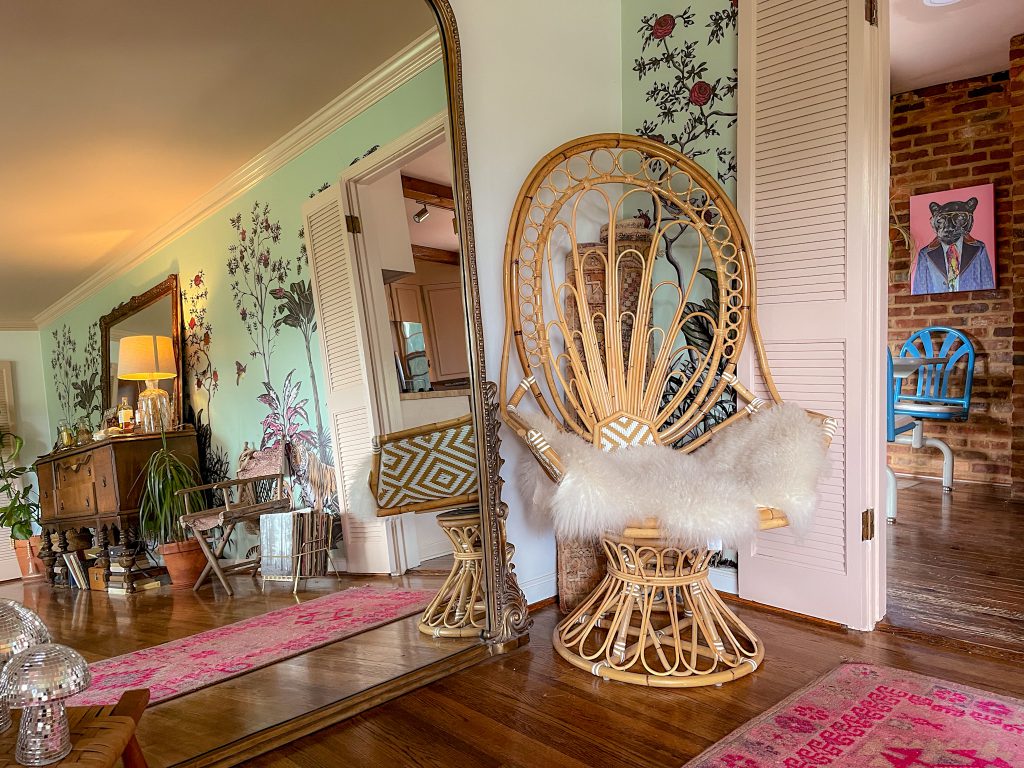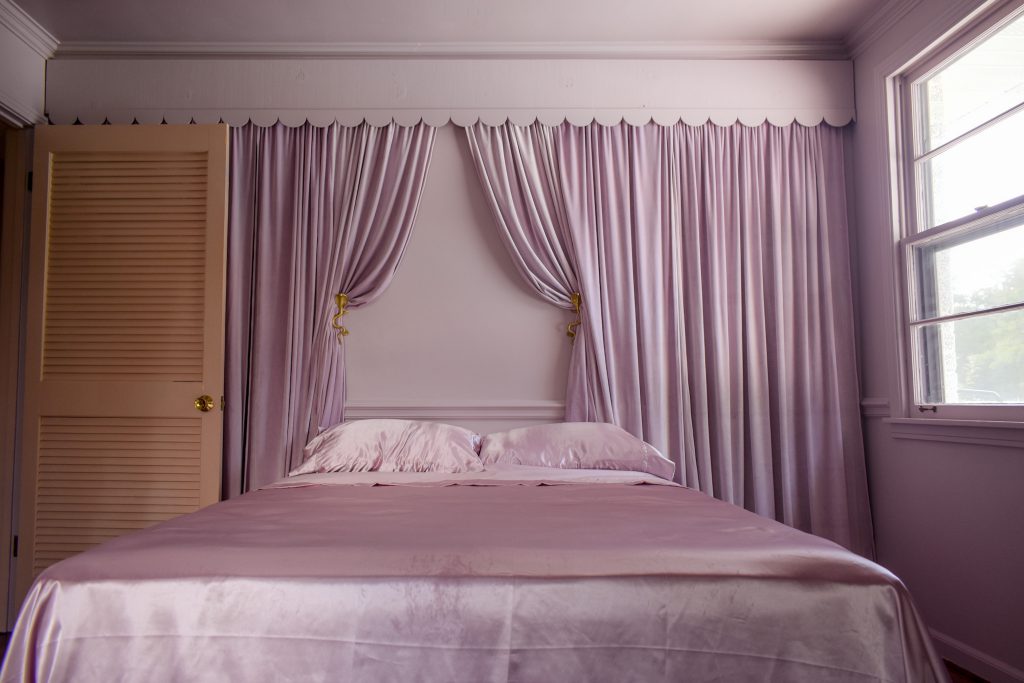 The Madison Country Club is a mid-century ranch home and filming location that Holley co-owns with Nate Bagby, another Nashville small business owner (The Centennial and Midnight Oil). While the maximalist, eclectic design ideas originate with Holley, Bagby executes them and brings them to life. "We found the home in the fall of 2019 and fell in love with the backyard," Holley shares. By the spring of 2022, the dream was fully realized. They turned the pool area into a quirky outdoor oasis, and they transformed the interior rooms into intricate collages of color and texture.
Holley wants the Madison Country Club to be a fun place for Nashvillians to gather. She and Bagby share a passion for contributing to their community. "A lot of Nashville's growth is based around tourism and while we welcome all, we wanted to make this a space for locals to relax and create," she says. After finding AVVAY on Instagram, the Madison Country Club became a rentable space for film and photo shoots, both indoor and outdoor.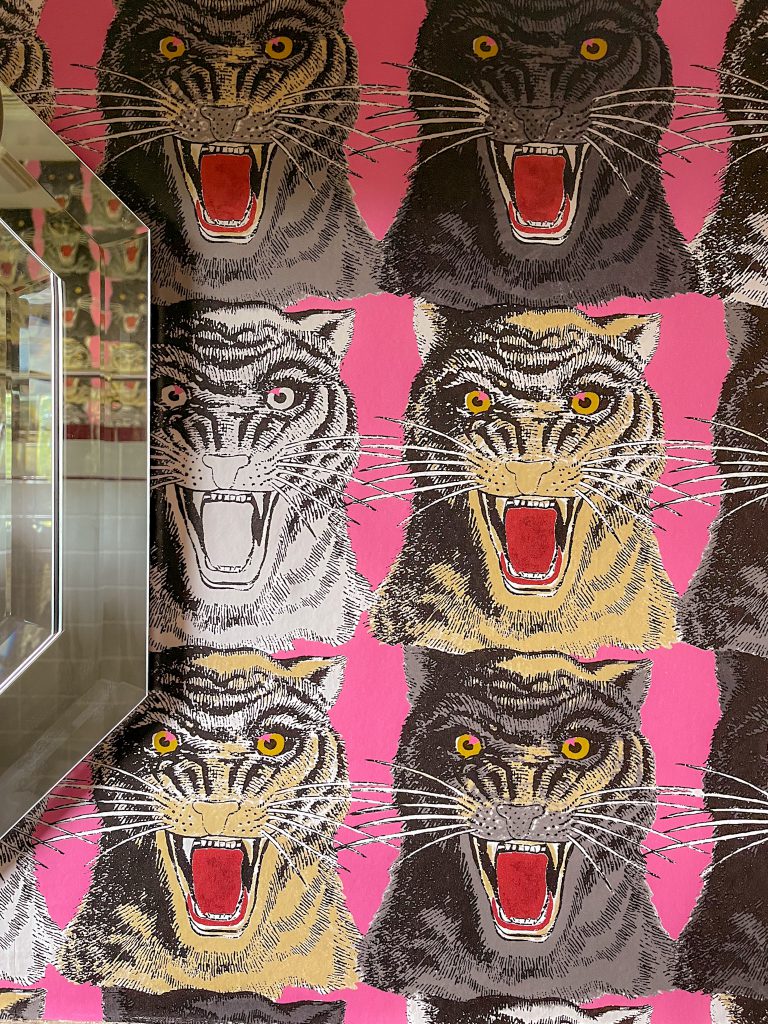 Who are Holley's dream guests for this lush location? "Dolly Parton and Harry Styles shooting a music video together," she says. "Or just hanging out at the pool." Parton's larger-than-life attitude and Style's edgy energy would certainly be at home in this space.
When asked about her favorite pieces in the home, Holley gives a list. "I love the Gucci wallpaper in the bathroom, the velvet bar from my shop Apple and Oak, the pink clawfoot tub, and the midcentury fireplace." But there are so many more fun items worth mentioning! The Egyptian sarcophagus, the retro Taco Bell table and chairs, the iridescent dining room lighting, the Barbie pool float, the rattan peacock chair…the list of cool decorations just keeps going. "I'm a maximalist—I can't choose one thing!"
The charm of the Madison Country Club is truly in the mixture and balance of styles. We're not picking favorites either.